🌸 5 Ways to style Scrunchies 🌸
Sep 17,2021 | Enchante Creative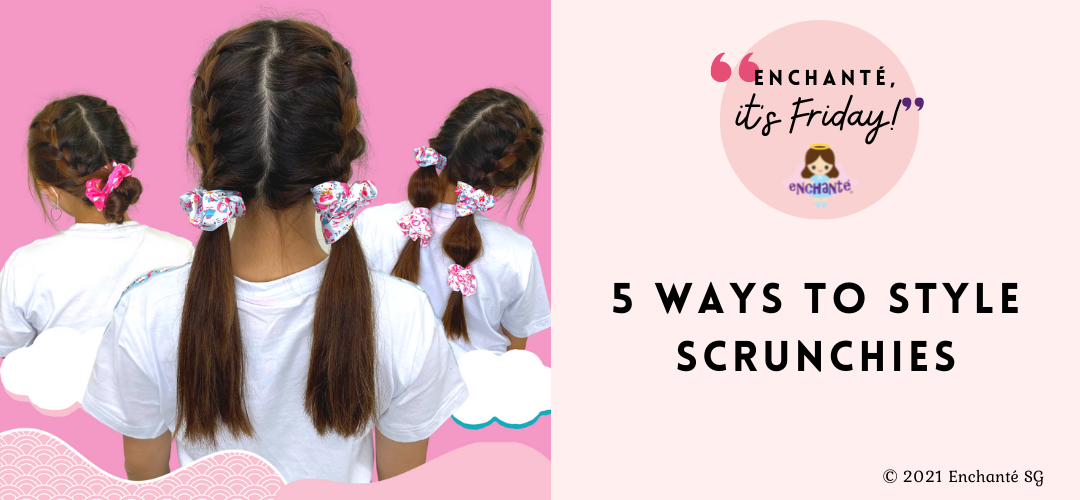 Enchanté everyone!
A good hairstyle is key to completing any look. Ditch your standard ponytail and come try these new hairstyles with us! From braids to classic low bun, we guarantee you'd look extra cute using scrunchies! 

Building on two simple French braids, we have come up with 5 quick and easy hairstyles for you!
1. French duet
This simple yet cutesy braid-ponytail combo is the perfect way to keep your hair neat and looking adorable! Show off your cute scrunchies with this style, especially with our mint Hello Kitty Scrunchies adding a nice, cool hue to your look.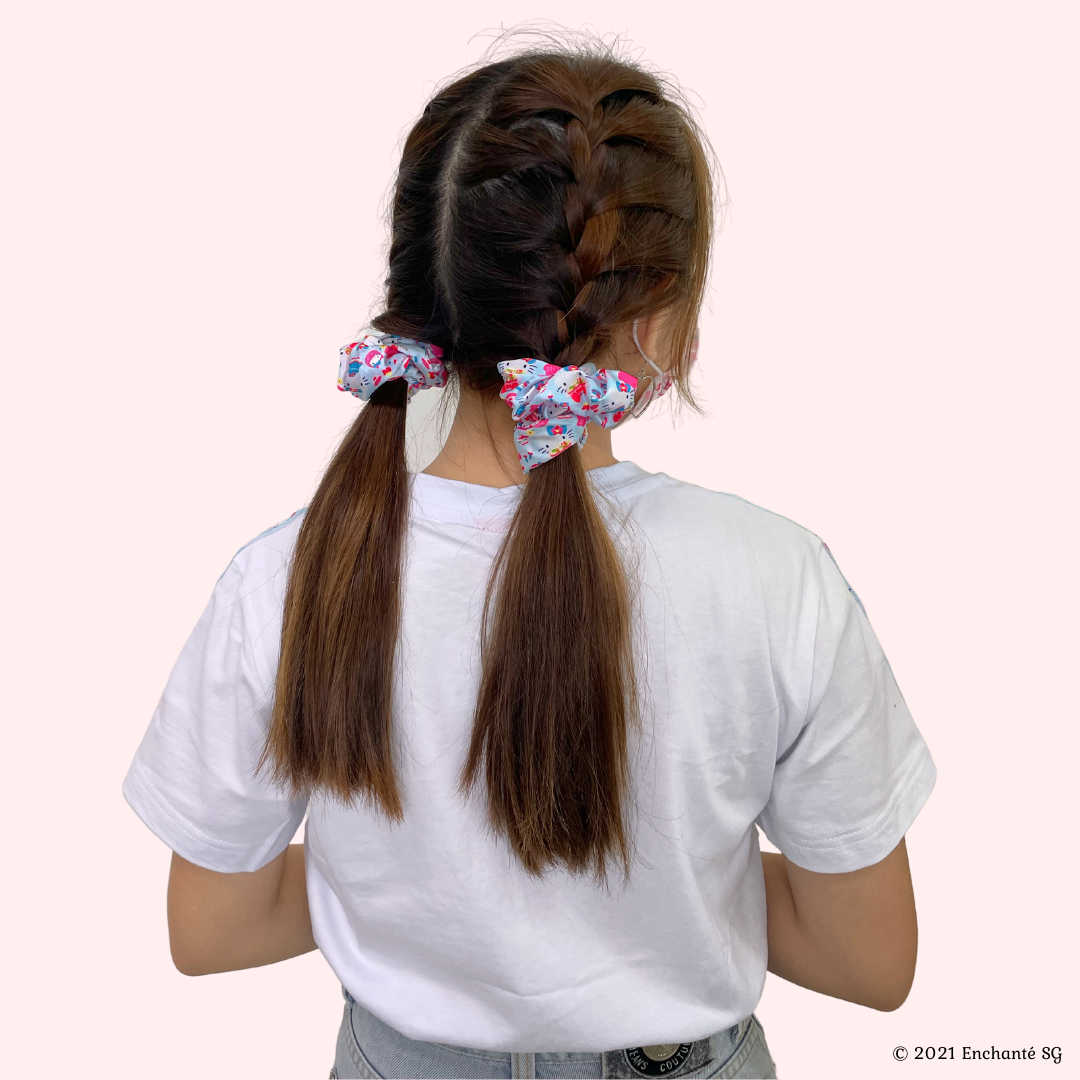 2. Lighted Lanterns
The perfect hairstyle to wear out for the upcoming mid autumn festival! Alter it to fit the length of your hair -- if your locks can accommodate more than one lantern bulb, feel free to do so! This unique style is perfect for celebrations and festivity, and our vibrant, printed scrunchies will further complement the dressy look!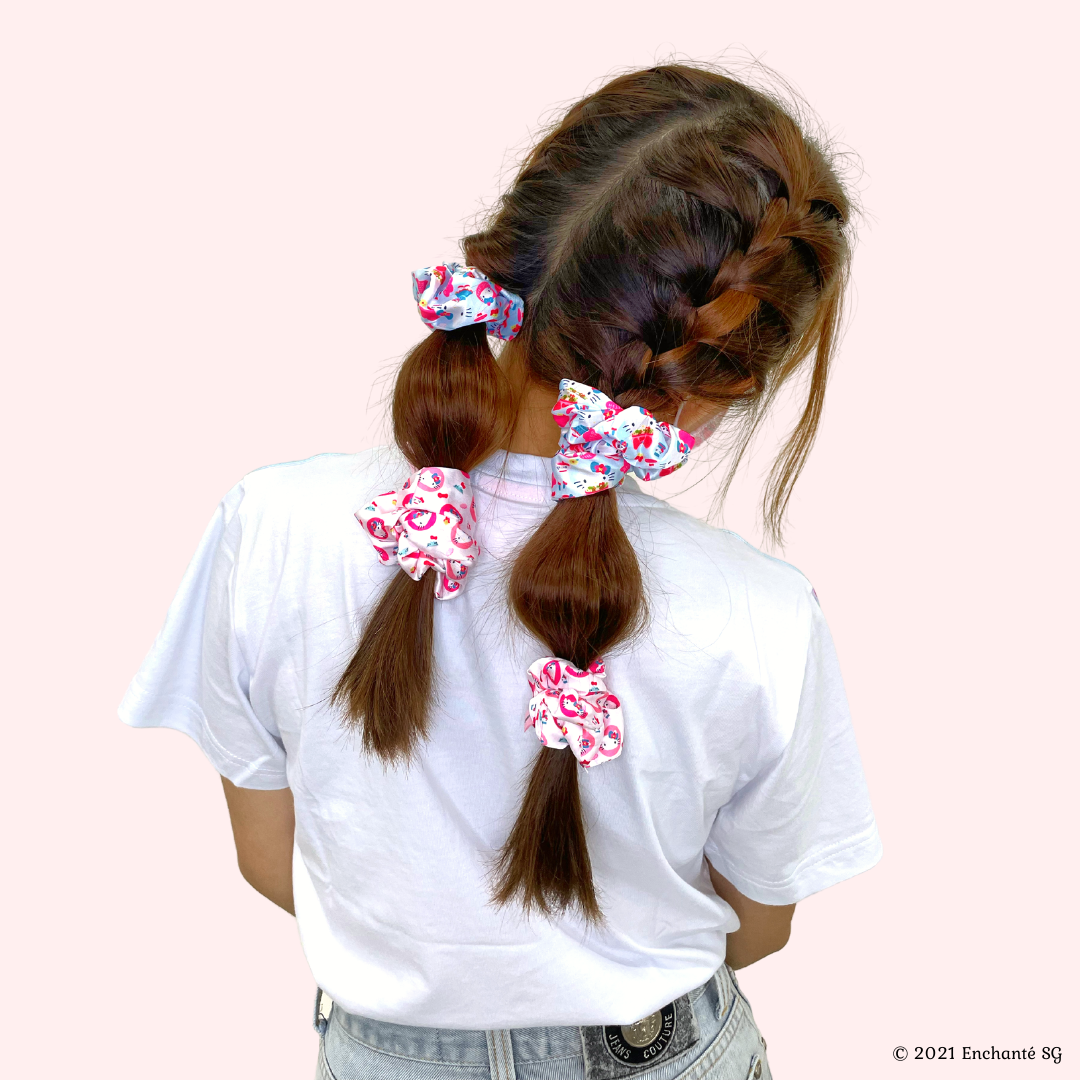 3. Lotus Flower
Low buns are simple and classy, so why not add a feminine touch with braided details? Add the finishing touch with our bright scrunchies!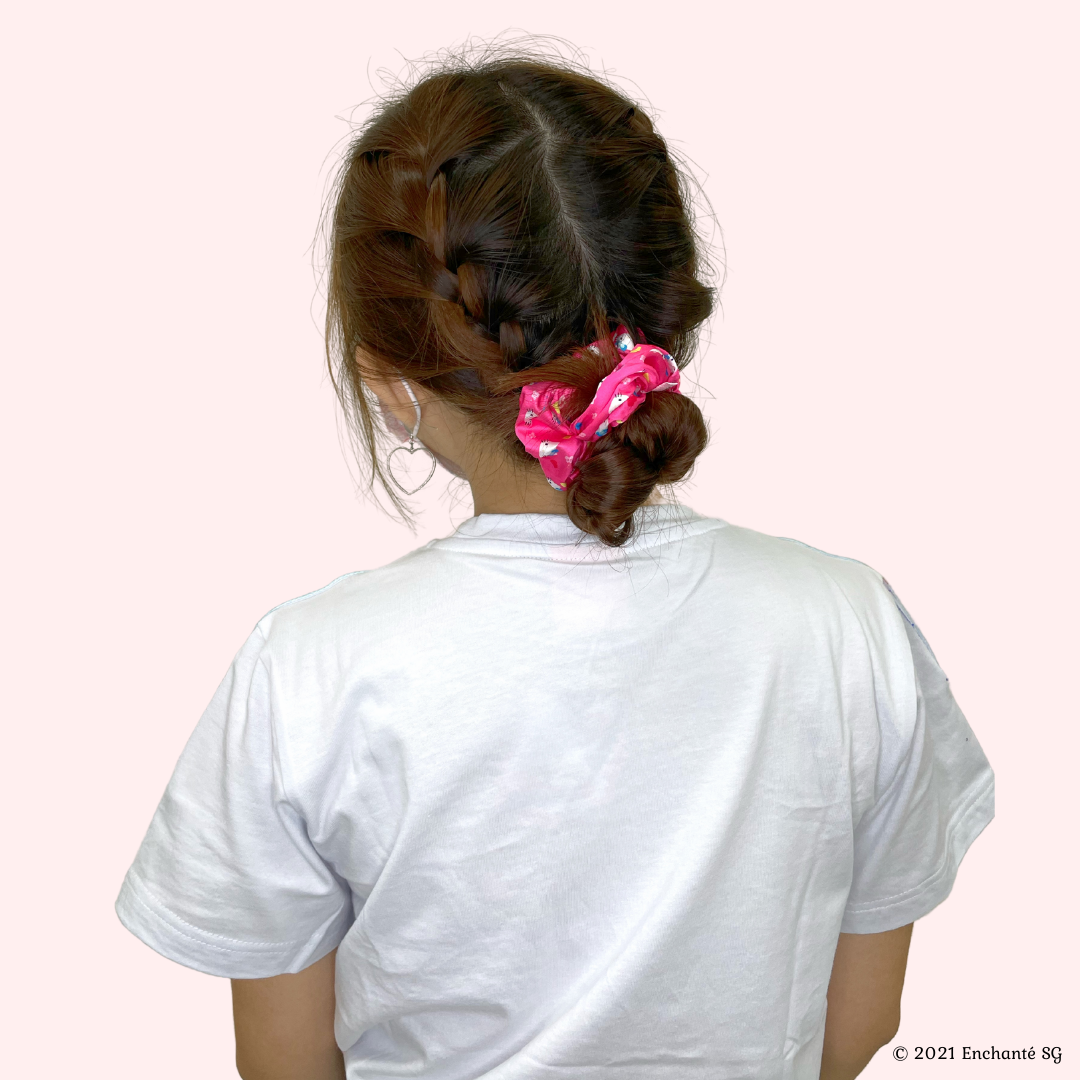 4. Classic French braids
Classic is classic for a reason! The youthful look that French braids give adds a fun touch to any style! You know you look cute, so wear it out with confidence! Our white Hello Kitty Scrunchies add a kawaii touch to the look!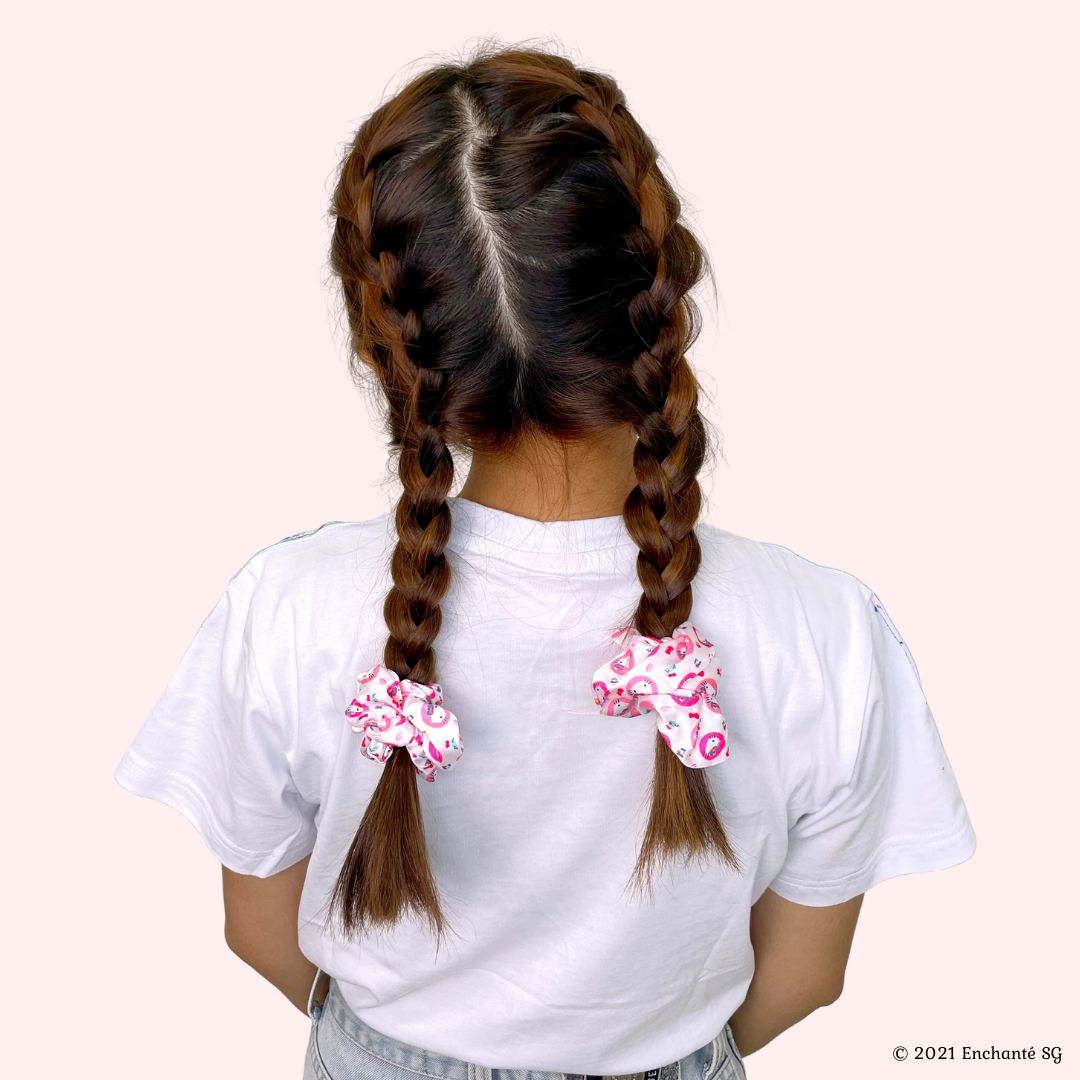 5. Braided Ponytail
Looking for something more manageable and subtle? Low ponytails are so in now! Start off first by tying two French braids, before meeting in the middle and bunching them up in a ponytail! Our vibrant dark pink Hello Kitty scrunchie gives the finishing touch, all eyes will focus on you and your cute hairdo!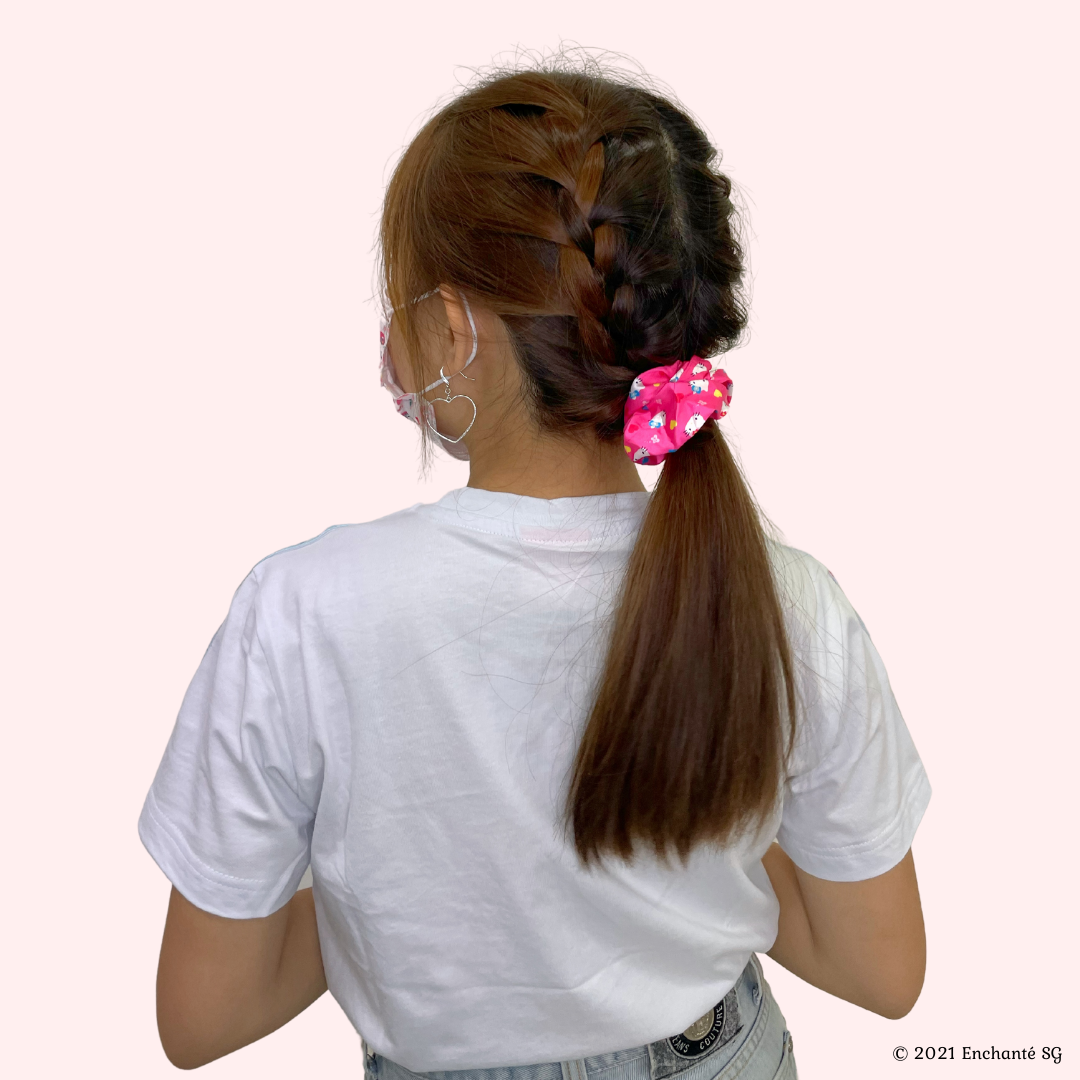 And so here are 5 unique and adorable ways for you to style your hair! Grab our kawaii-licious scrunchies in all four colours today to try out these looks and more! Tag us when you post your own hairdos, and we'll be so happy to share them!
With love,
Team Enchanté
Share this article with your friends!
Follow us on our social media platforms!
💙 Facebook: Enchanté SG
💜 Instagram: @enchante_singapore and @enchantesg_official
🤍 Telegram: Enchante ❤️🌈
🖤 Tiktok: @enchantesg
🛍 Click here to shop our tokidoki or hello kitty scrunchies!
Comment