🇸🇬 National Day Outfit Ideas! 🇸🇬
Aug 13,2021 | Enchante Creative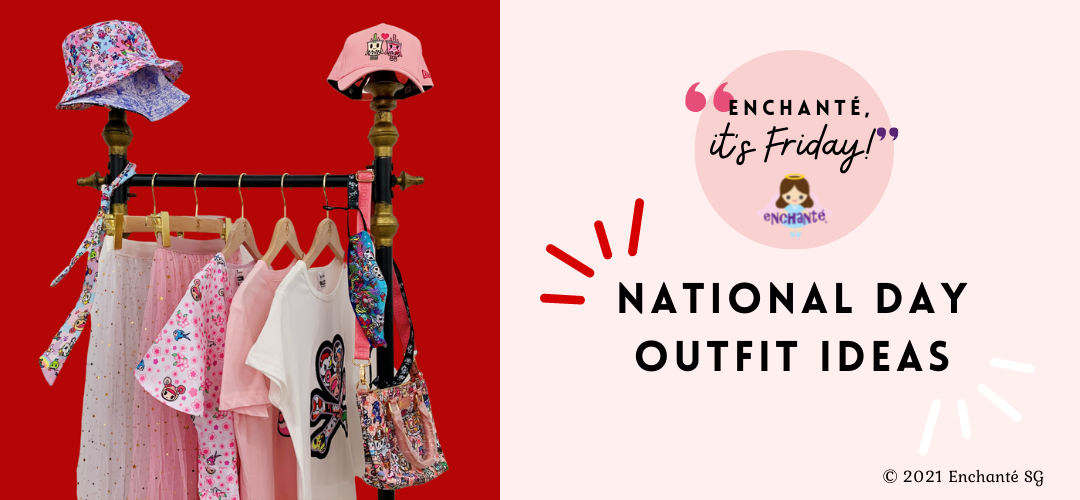 Welcome to our first post! It's time to celebrate our nation's 56th birthday! What better way to show off our patriotic pride than through fashion?
For all who are looking for outfit inspirations outside of the usual tee and shorts, here are some outfit inspirations for you this National Day. The classic red and white look is aplenty, so here are looks playing with the pastel hues of the likes.
1. Comfort Crowd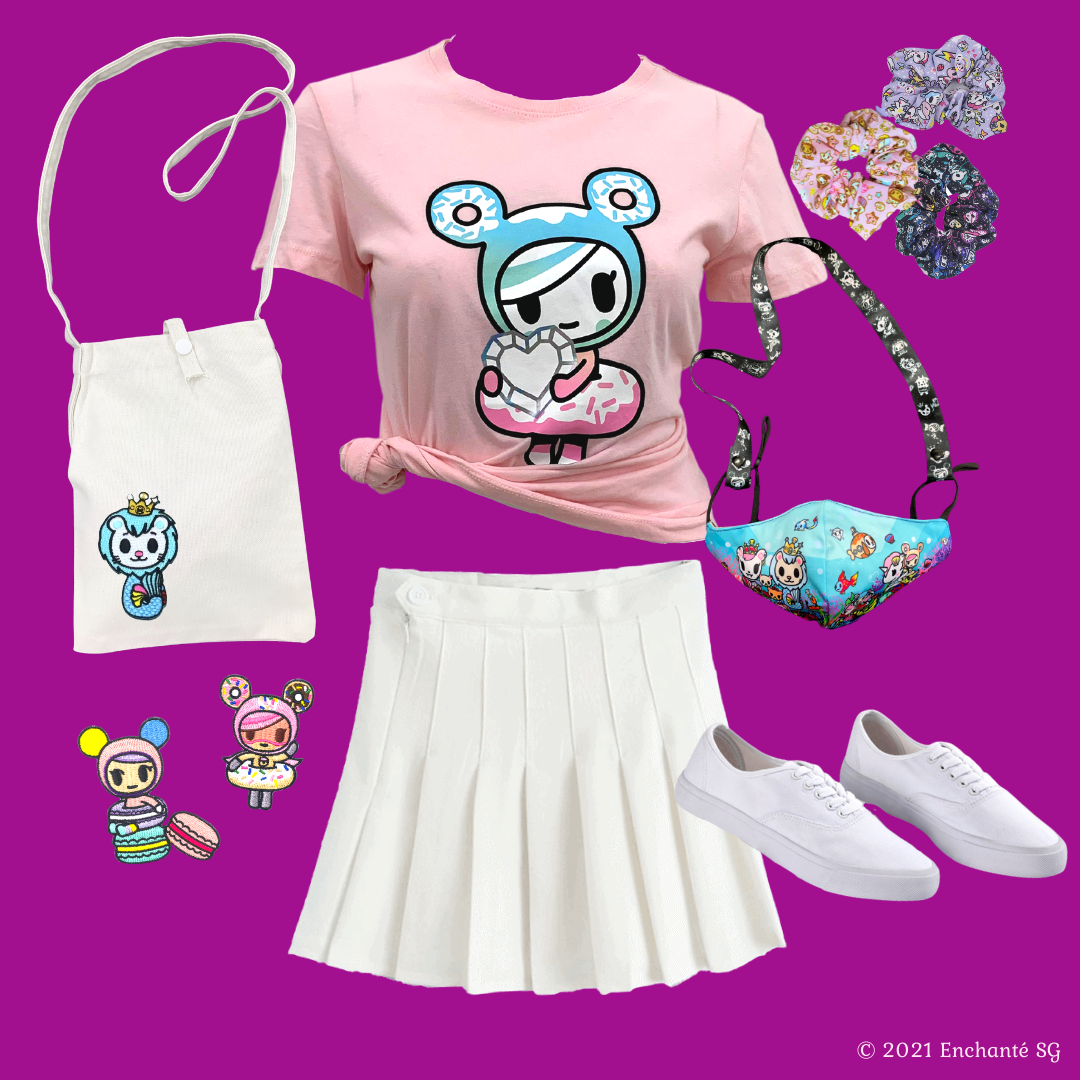 For an effortlessly cute and playful look, pair a pink tee with white tennis skirt and classic canvas sneakers. D-I-Y your own version of the tokidoki aesthetic with our vibrant iron-on patches and the blank canvas that is our petite crossbody bag. Finally, to complement the blue hues of the top, put on our Singapore special Seapunk Reusable Mask (bonus: it's SGS certified!) 
🌸 From Enchante: Shop this look here!
2. Dressy Dream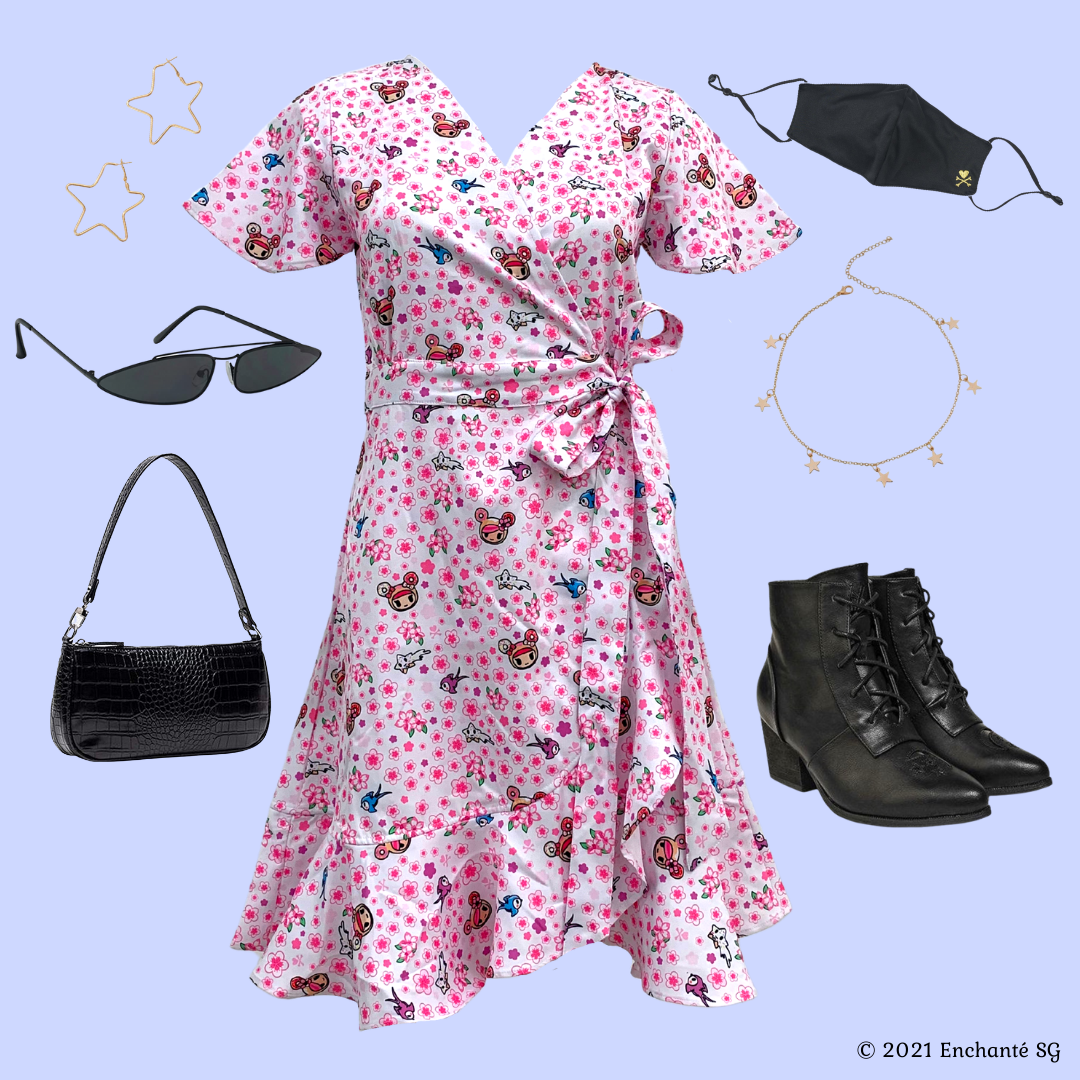 This flirty ensemble is perfect for more dressy occasions. Contrast the vibrant colours of the Sakura wrap dress with simple black accessories. Add some gold accessories to complete the look. We recommend star-shaped pieces give homage to the 5 stars on our National Flag!
🌸 From Enchante: Shop this look here!
🌸 Featured: YRU Boots | SHEIN Earrings 
3. Sparkling Stars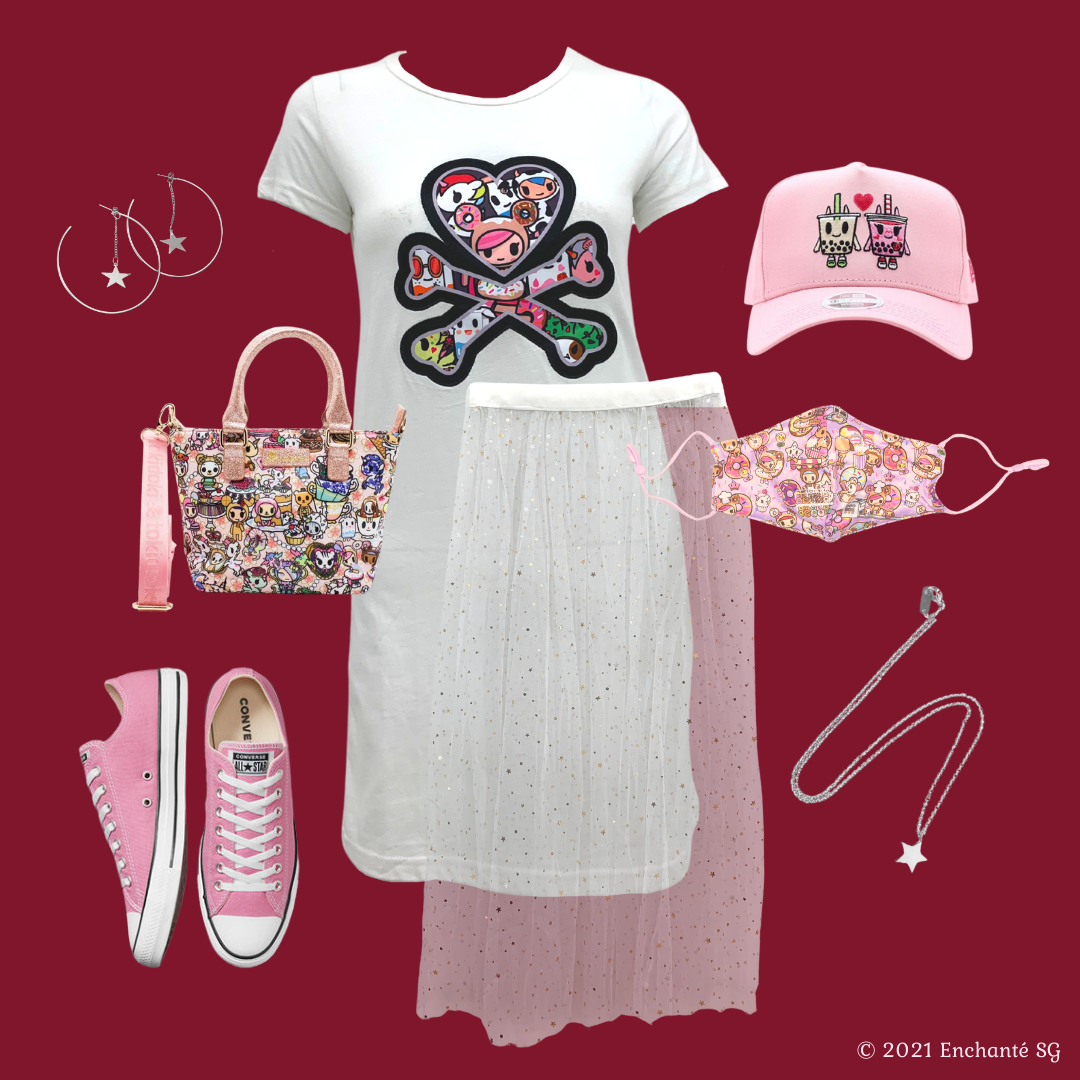 Shining, shimmering, splendid? This outfit does all. Layer this sparkly, mini stars embellished tulle skirt over our casual tokidoki Logo T-shirt dress for the festive vibes. Complement the white fit with a kawaii tokidoki bag and star-shaped jewelry to polish the look.
🌸 From Enchante: Shop this look here!
🌸 
Featured: 
Converse Chuck Taylor All Star
 | 
Necklace
 (colors edited) 
With that, thank you from the bottoms of our hearts for reading our very first article! Tag us @enchante_singapore & @enchantesg_official when you wear our pieces out for National Day! We're excited to see how YOU style our pieces for Singapore's big day!
Here's a surprise coupon code for you! Take $8 off your $40+ order with code "HBDSG". Happy shopping! 
With love,
Team Enchanté
Share this article with your friends!
Follow us on our social media platforms!
💙 Facebook: Enchanté SG
💜 Instagram: @enchante_singapore and @enchantesg_official
🤍 Telegram: Enchante ❤️🌈
🖤 Tiktok: @enchantesg
Comment