🎃 Enchanté, it's Halloween! 🎃
Oct 16,2021 | Enchante Creative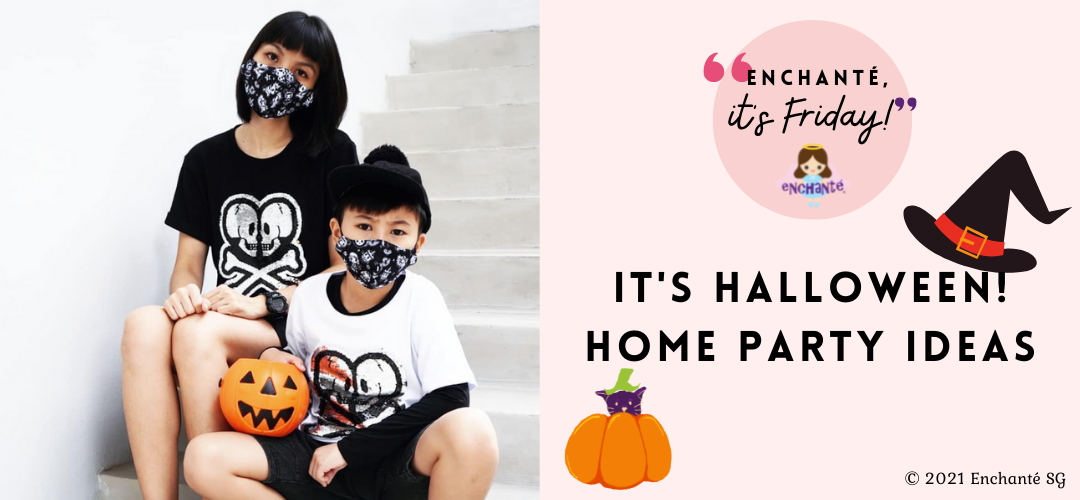 Enchanté everyone!
Halloween is finally here! As we keep ourselves safe and healthy by staying home as much as possible, who says we cannot bring the party indoors? Fill your home with the tingly excitement of this spooky day as we share the essentials needed for a complete Halloween special home party! No tricks here, only treats! 
So, what will you need? Let's go!
1. A Halloween special outfit
The key to fully immersing yourself in the festive mood is to dress for the occasion! Bring out your spookiest outfits, and show off your ootds!
Since it's a home party, it is totally fine to dress simple and comfy too! Our tokidoki sequin tee is the perfect option for you, with skull designs add the perfect touch of halloween horror! Match with the whole family for a cute coordinated Halloween look!
Here are stylish Josh and mummy in our Logo Flip Sequins tee!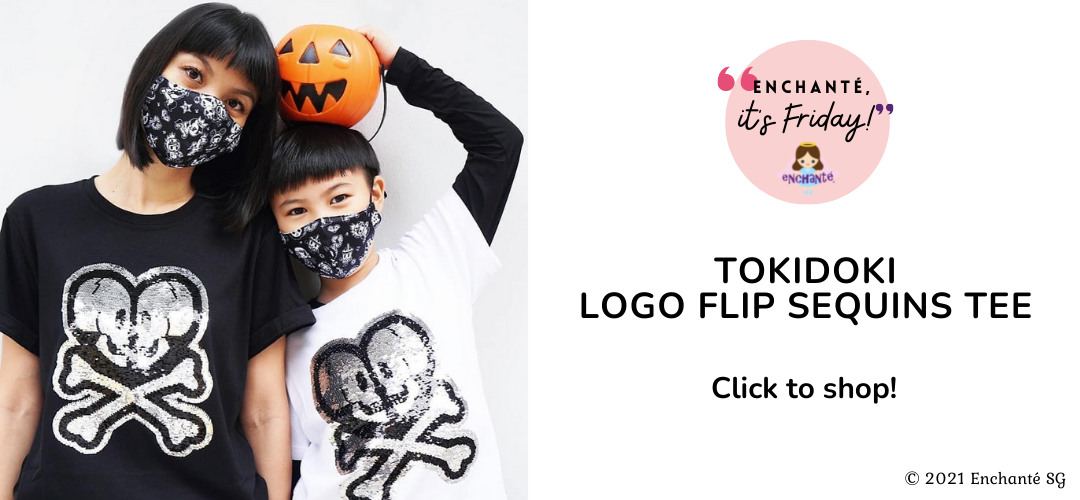 2. Spooky home decor 
Next up is home decor! With Daiso's affordable prices and huge variety of Halloween themed decor pieces, home decor is made so much easier and accessible for all. Fill your home with iconic halloween designs and pumpkin ornaments to liven up the room!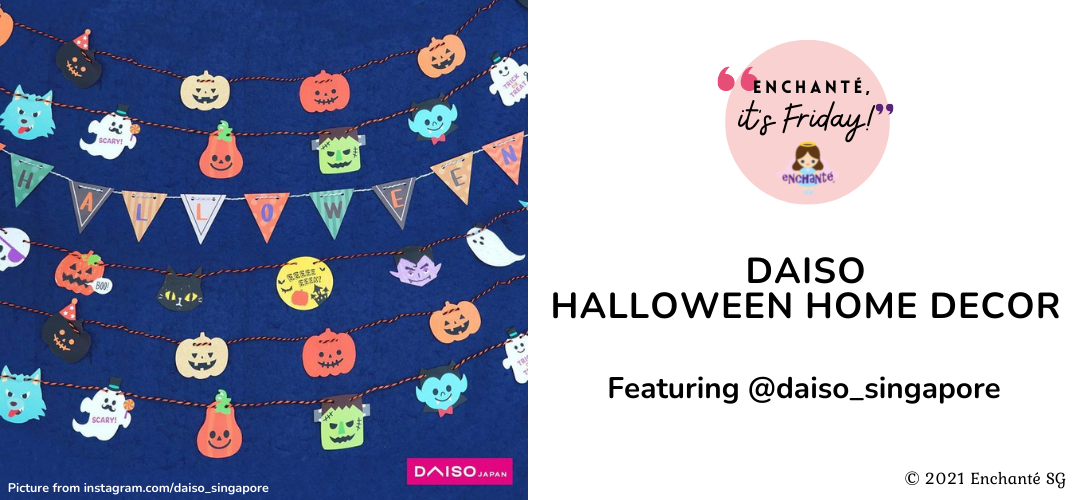 3. Crafty projects
Arts and craft projects are the best way to keep the whole family entertained and working together on a rewarding activity! Whether is it creating new resin friends, or making homemade Halloween decor, Sophie and Toffee will have just tools you'll need! Featured are their spooky eyes polymer clay, pumpkin silicon moulds and special halloween confetti glitter! Check out their shop for many more supplies for your crafty endeavours!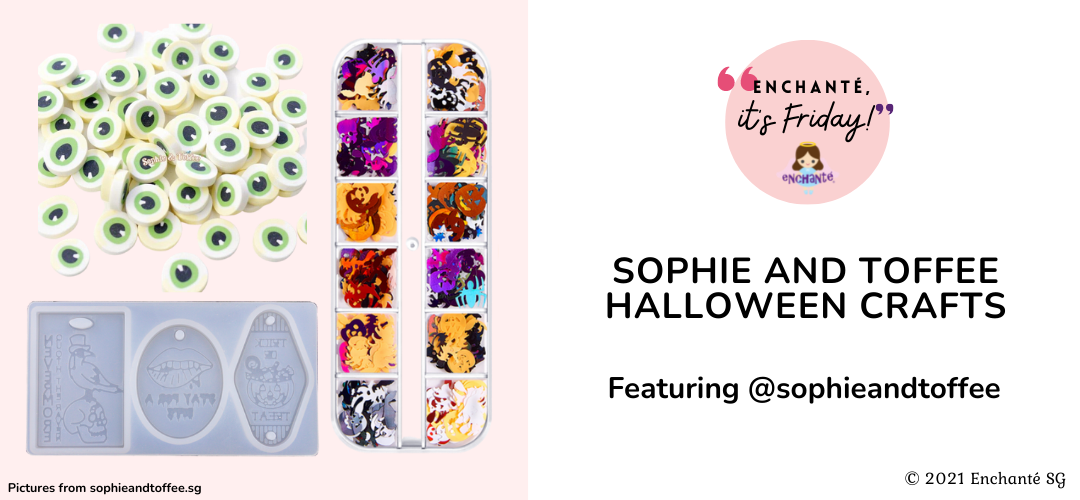 4. Bewitching Party Tableware
What is a party without a feast! Serve your scrumptious meal with special halloween themed cutleries and dishes to 
Costume World has the perfect array of uniquely spooky tableware, every design eye-poppingly vibrant! An online retailer from Australia, their products are of high quality and the shipping is super quick!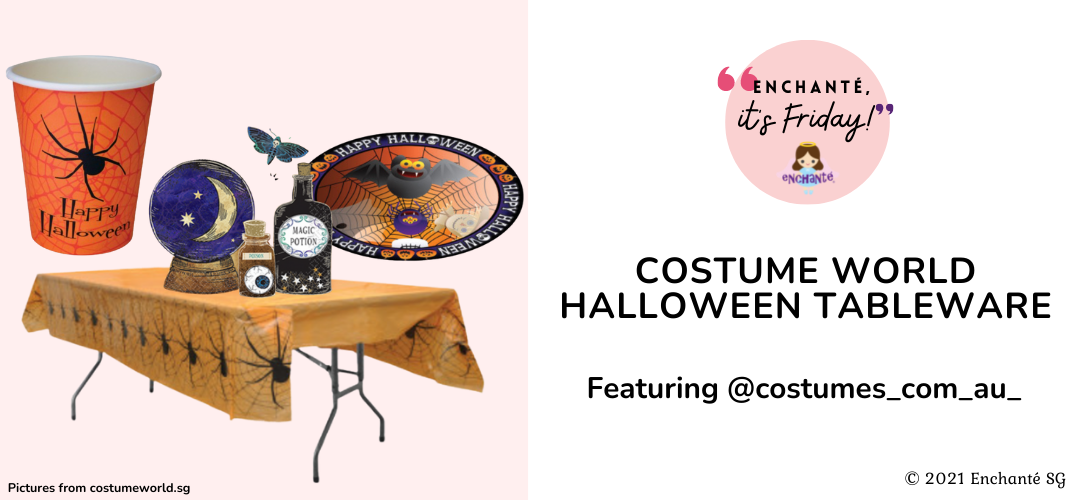 5. Tricky treats
Finally to make you home party perfect, create your very own halloween themed treats! If you are looking to make treats that are both eye-candy and yummy, check out Delish! They are a food recipe site that offers many easy-to-make recipes and have a great variety of Halloween specials to choose from!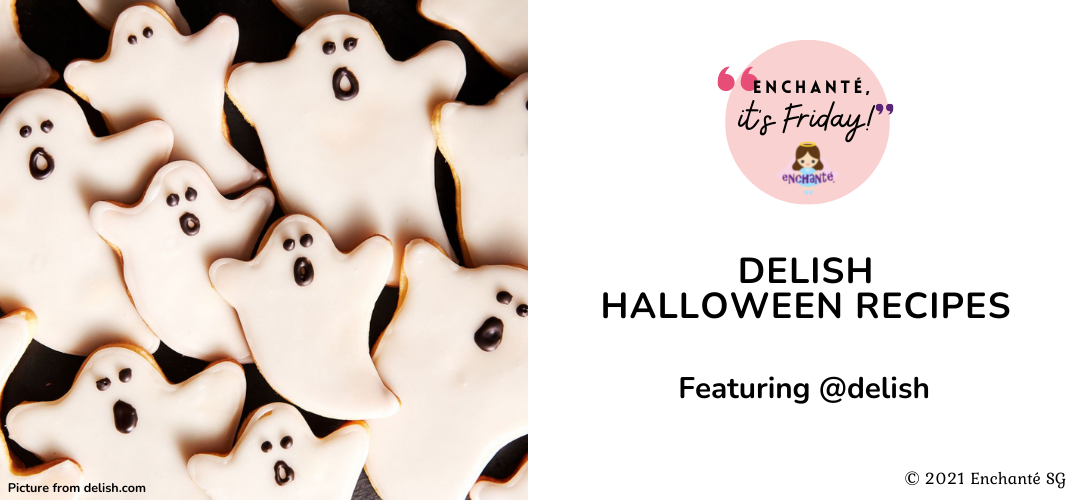 If you're instead looking for ready made goodies, Marks and Spencer offers the most charming delights that are guaranteed to taste as amazing as they look!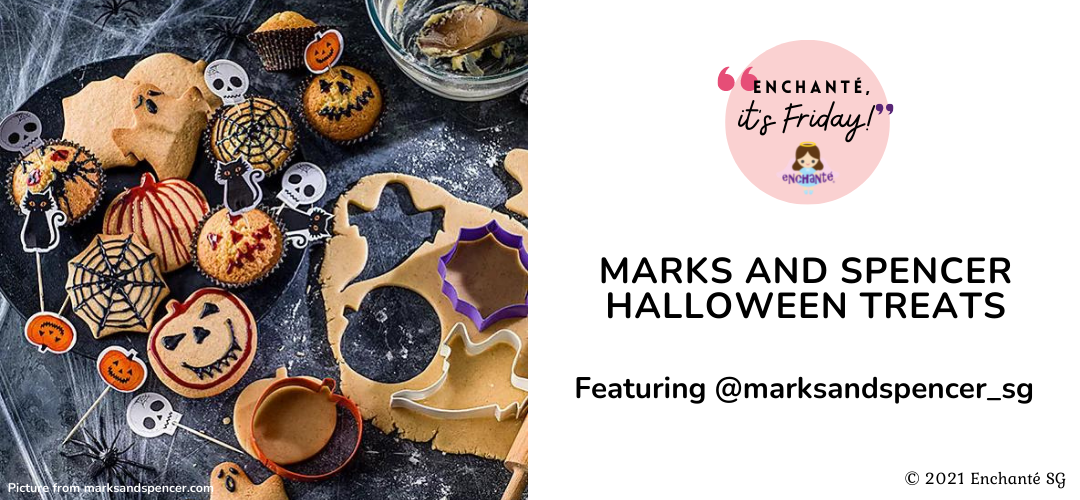 Now you're fully prepped for a woooooo-nderful Halloween home party! We hope you have an amazing time with your family, and take many pictures of your parties and tag us when you wear our spooky tees! We would love to share the boo-tiful occasion with you!
With love,
Team Enchanté
Share this article with your friends!
Follow us on our social media platforms!
💙 Facebook: Enchanté SG
💜 Instagram: @enchante_singapore and @enchantesg_official
🤍 Telegram: Enchante ❤️🌈
🖤 Tiktok: @enchantesg
Comment