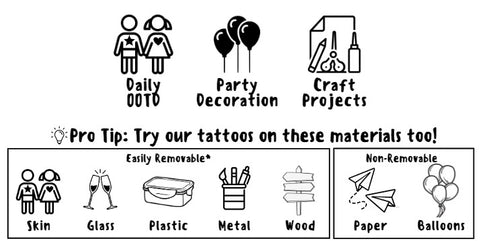 Contents:
- 1 sheet of temporary tattoos
- Note: Cover image shows the effect of tattoos when applied. Actual tattoo sheet comes with characters in mirror image for application (see picture 2).

How to Use: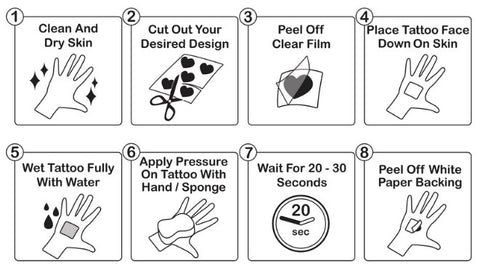 How to Remove:
1. Saturate tattoo with baby oil or household alcohol swab.
2. Wait for 12 seconds.
3. Gently rub with cotton ball until removed.

Caution: 
Do not apply near eyes, on sensitive skin, or if allergic to adhesive. If allergic reactions occur, please stop use immediately & consult a doctor.

Care Instructions:
Stay clear of rough, uneven surfaces or sharp objects and avoid friction to avoid scuffs on sticker.