👾 5 ways to style Patches 👾
Nov 05,2021 | Enchante Creative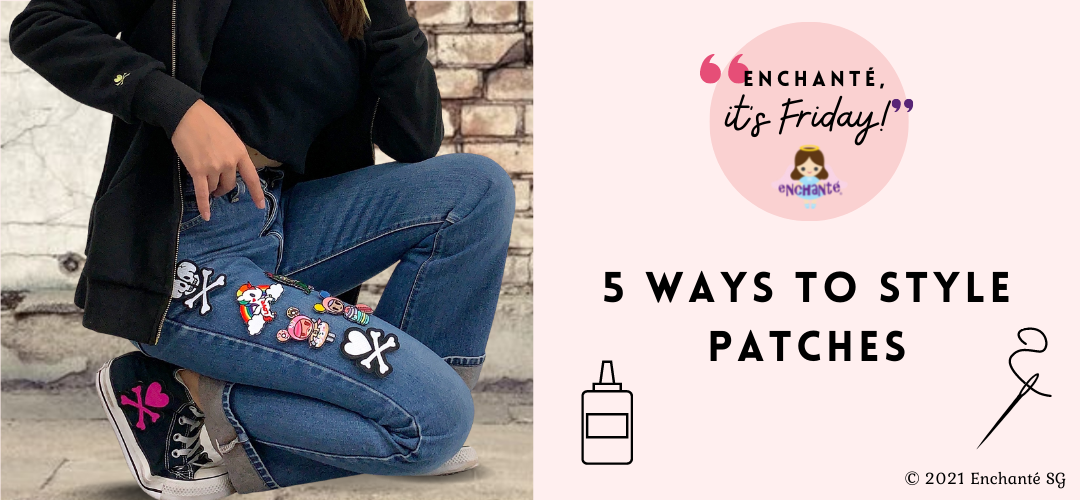 Enchanté everyone!
Patches. A fun, unique way to really make items uniquely yours. Show off your creativity by styling patches YOUR way! If you need some inspo for where to use your favourite patches on, we got you covered! Here are some of our favourite looks on how to style patches ~
The last look is our favourite! Read on to find out what it is 👀
1. Denim Jeans
Dazzle up your plain old jeans with some vibrant tokidoki patches! It brightens up the classic denim look with your favourite characters! Whether you want to go for the scattered, irregular pattern or fill every inch with these accessories, find the look that is uniquely you :)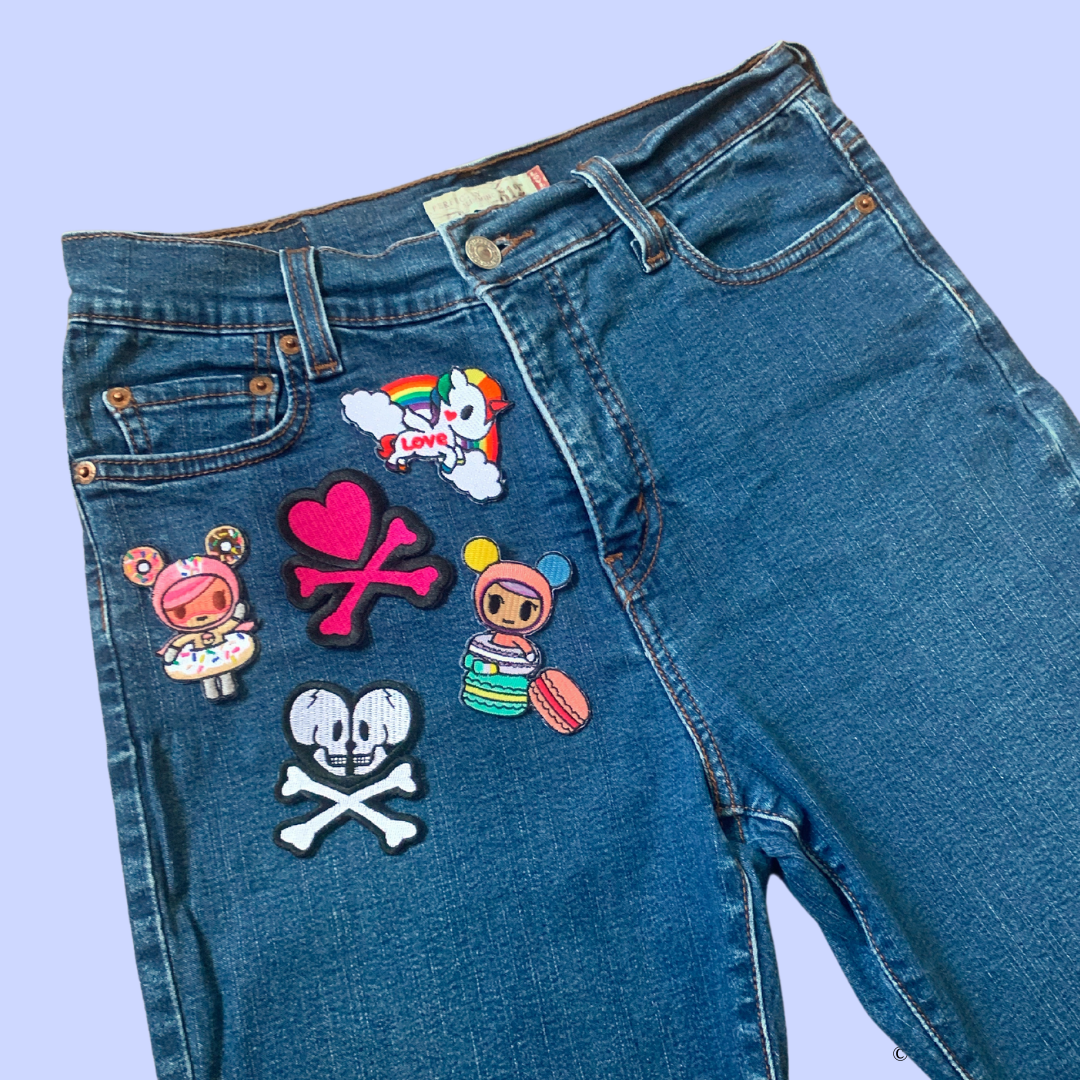 2. Tank tops
Nothing beats the heat better than tank tops! Spice up a basic tank top by ironing on patches. Our favourite look is to feature your favourite patch on the very front of a plain tank top! This look is especially stunning when a brightly coloured patch is placed against a black plain piece, as seen here ~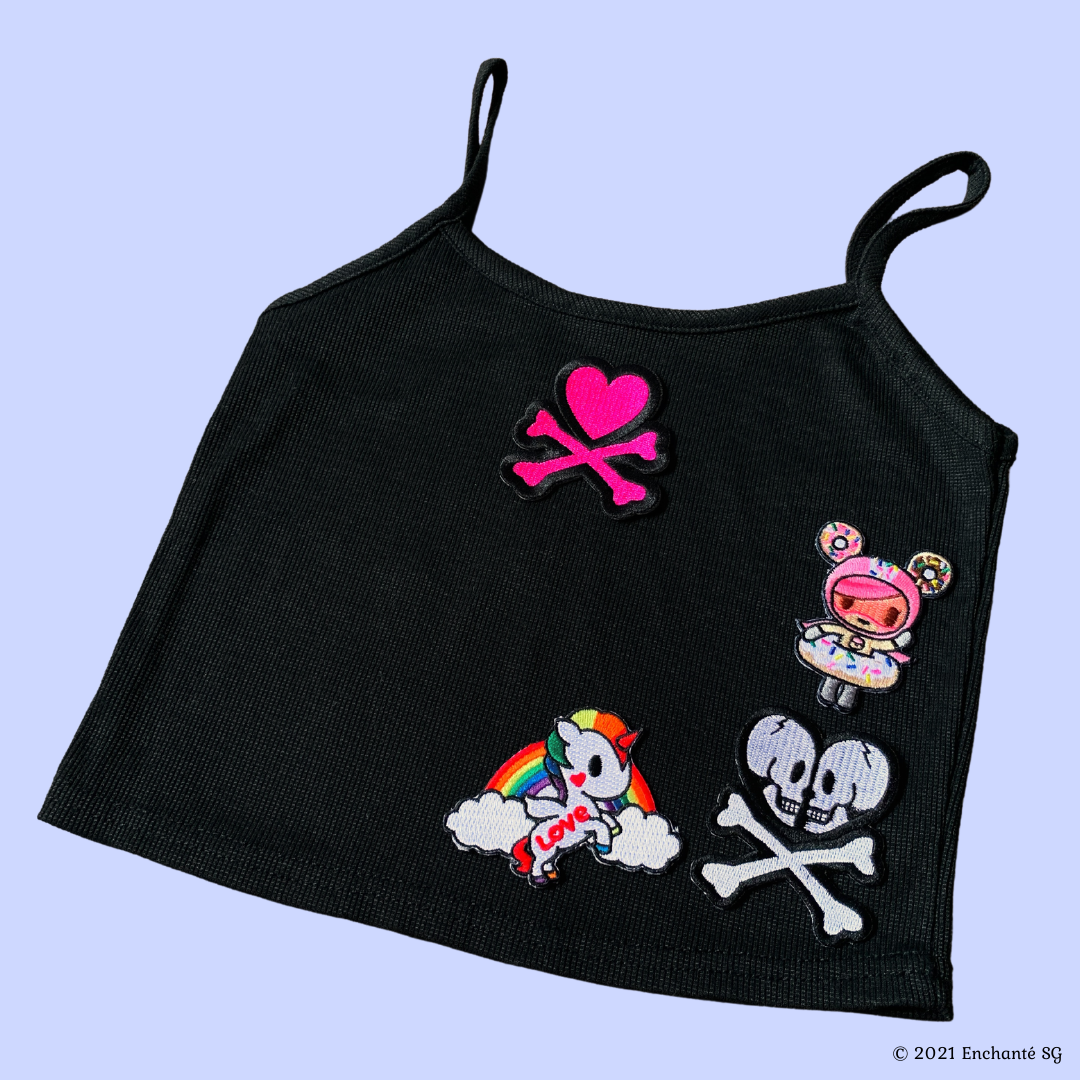 3. Totebags
Tote bags are the empty canvases to your artsy ootds, so dab on some vibrant patches and show off your masterpiece! As a daily essential, your tote bag is perhaps one of the best ways to make known your personality. And here's our favourite part -- collect patches from all your travels and let your bag be your own travelling diary!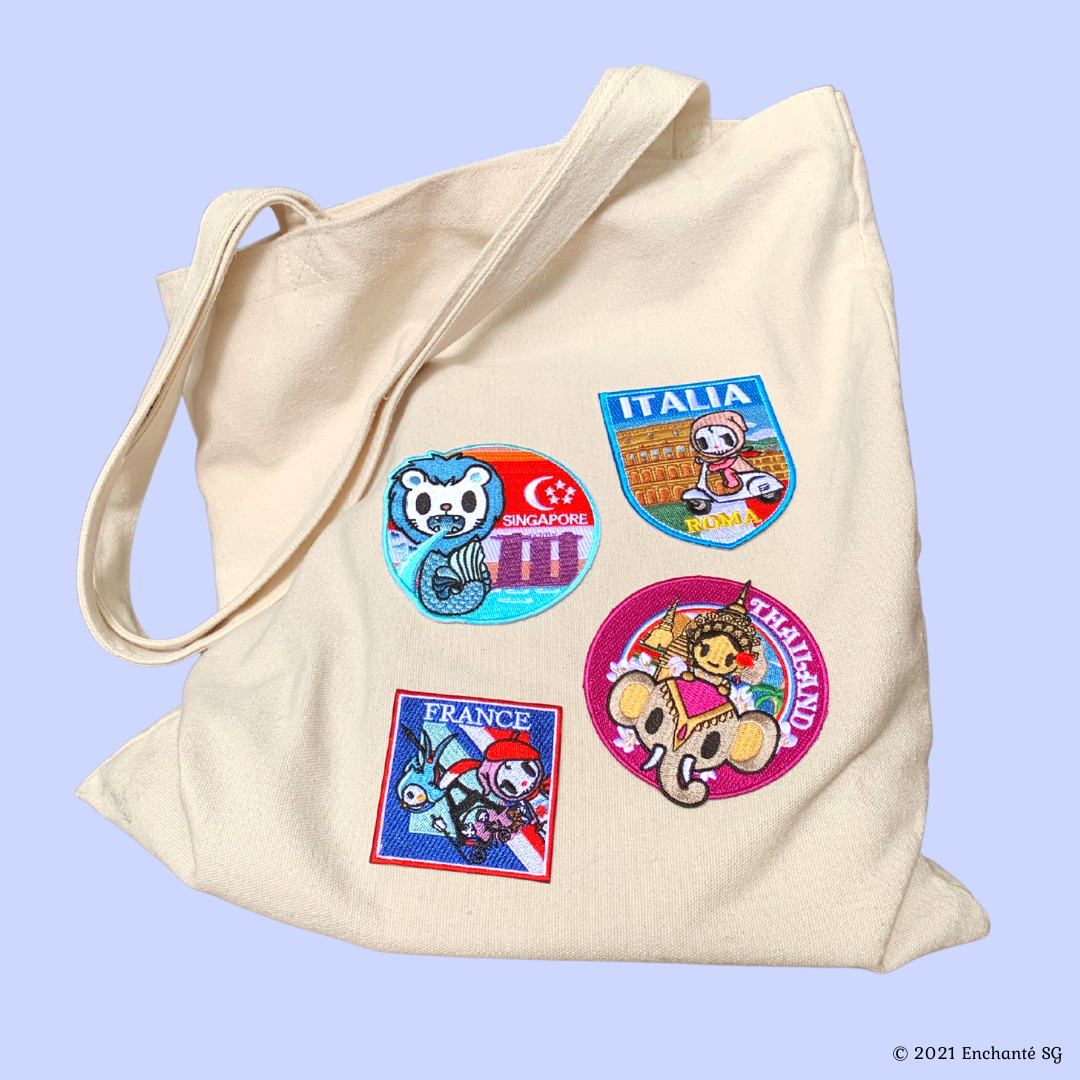 4. Denim Jackets
Denim jackets are loved for their sturdy, versatile nature. It looks good with everything! So why not personalise this everyday wear with some patches? We find that red and yellow patches stand out best amidst darker denim, and go for pastel colours when you're donning light-washed denim!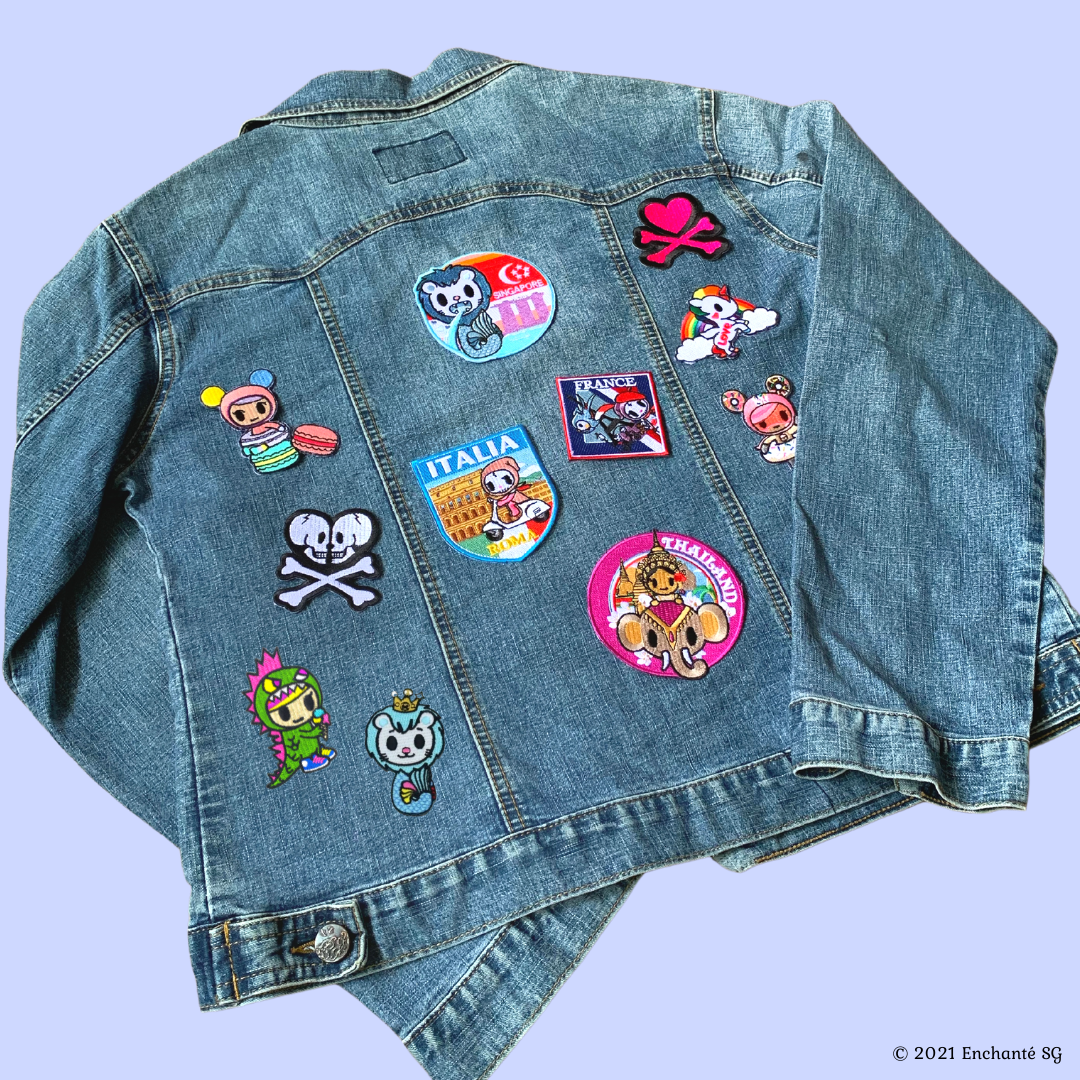 5. Canvas Sneakers
This is our favourite style yet! Up your sneakers game by slapping on these beautiful patches on your canvas sneakers! It's the perfect way to highlight your kicks and let them be the centre of attention ~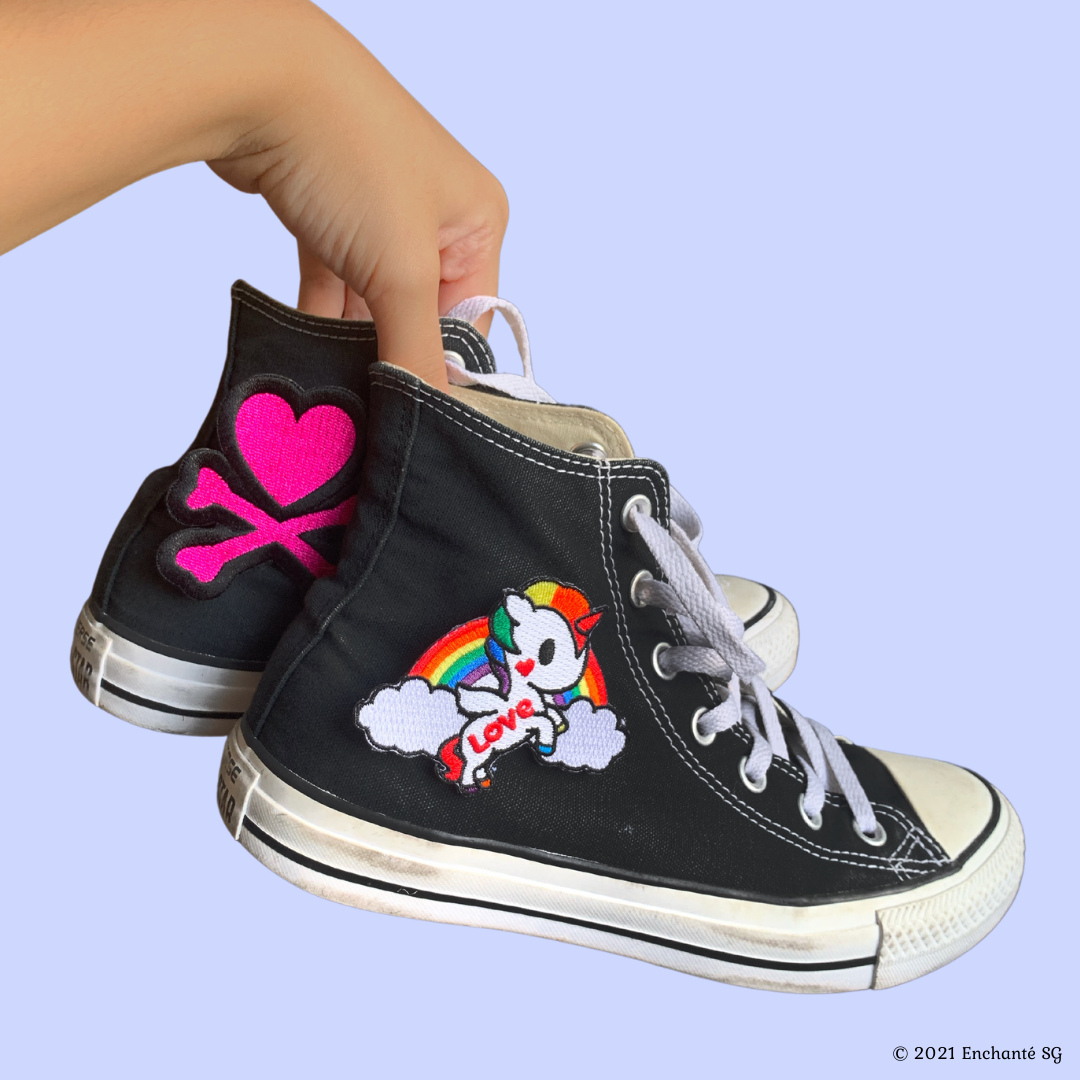 With love,
Team Enchanté
Share this article with your friends!
Follow us on our social media platforms!
💙 Facebook: Enchanté SG
💜 Instagram: @enchante_singapore and @enchantesg_official
🤍 Telegram: Enchante ❤️🌈
🖤 Tiktok: @enchantesg
Comment