🌈 5 ways to style Mask Straps 🌈
Oct 29,2021 | Enchante Creative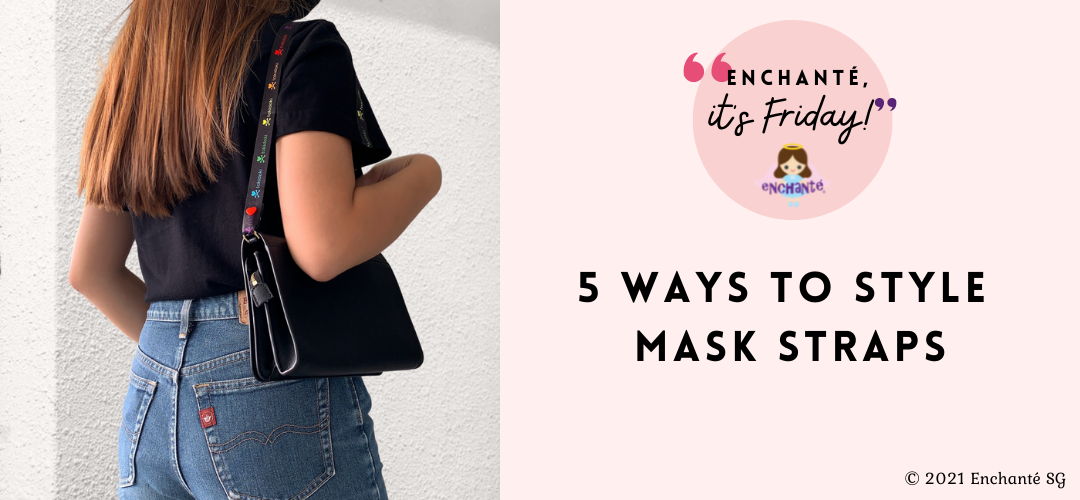 Enchanté everyone!  
Mask straps are all the rage right now! As masks have become the daily essential for us, mask straps have become the go to accessory for a convenient alternative to keeping our masks on us. And these straps are great for holding more than just masks! From keys, to pouches, to card holders, if you can clasp it, you can hang it!  
So here are 5 cute ways to style our tokidoki mask straps ~
1. Around the neck, of course!
The classic look, and a foolproof way to always make sure your mask is within arms reach at all times! 
Featured: Royals Mask Strap (Kids size)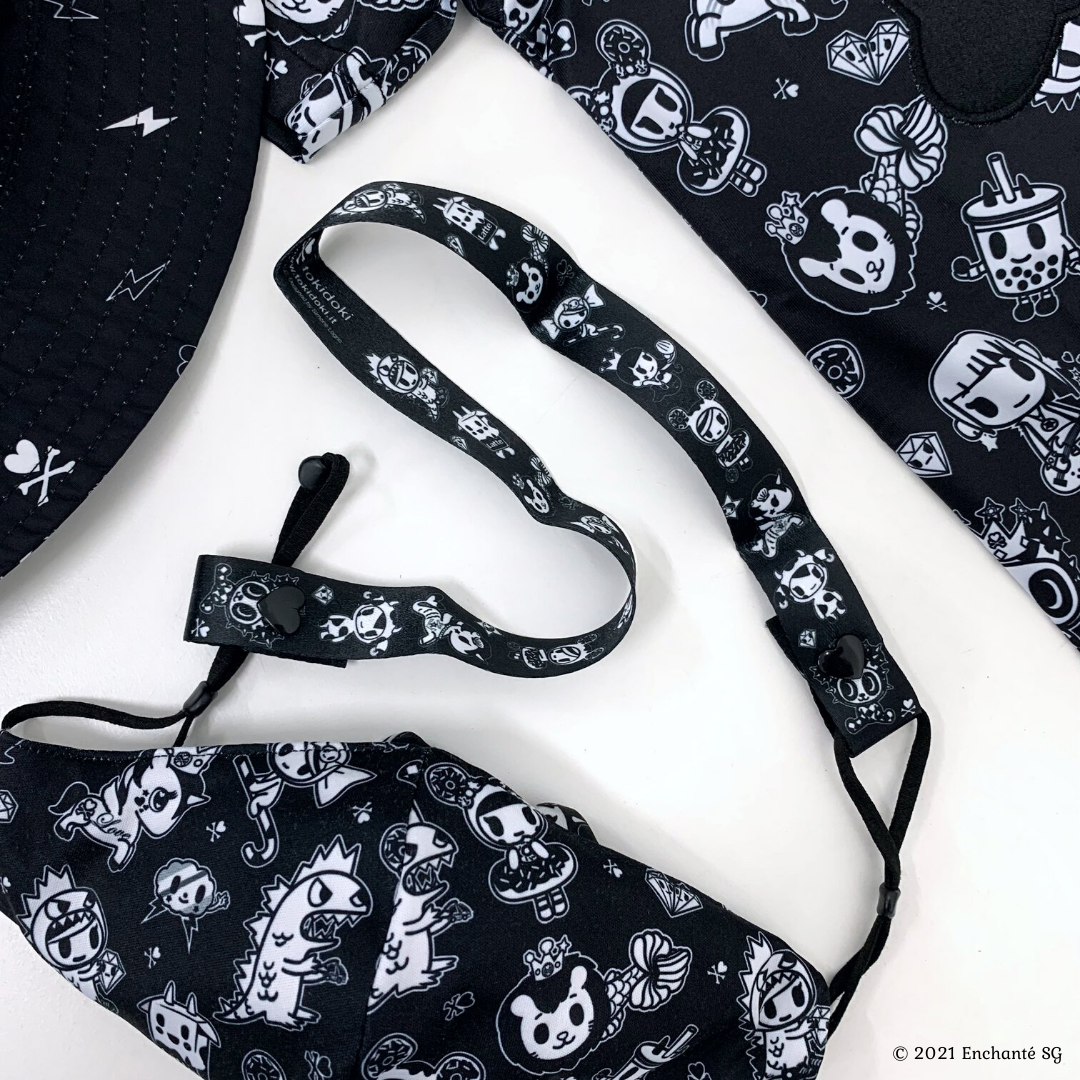 2. Across the body
A mini Ms Universe Sash? Yes please!
Slinging your lanyard across your body brings out such a unique and fun look! Wearing it this way is extra comfy for when heavier items are attached to your straps.
(Pro-tip, if the straps are too short to wear across, you can always join two masks straps together using the clasps as shown~) 
Featured: Classic Mask Straps (Adult size, 2 pieces)
3. Off the belt loops
Add a pop of colour to your jeans by looping our straps around them. Keep it functional by adding a stylish accessory! This is perfect for days when you're carrying light!
(Peep our Kawaii Sweets cap -- stylishly keep your cap on you on the go!)
Featured:
California Dreamin Mask Strap
 (Kids size)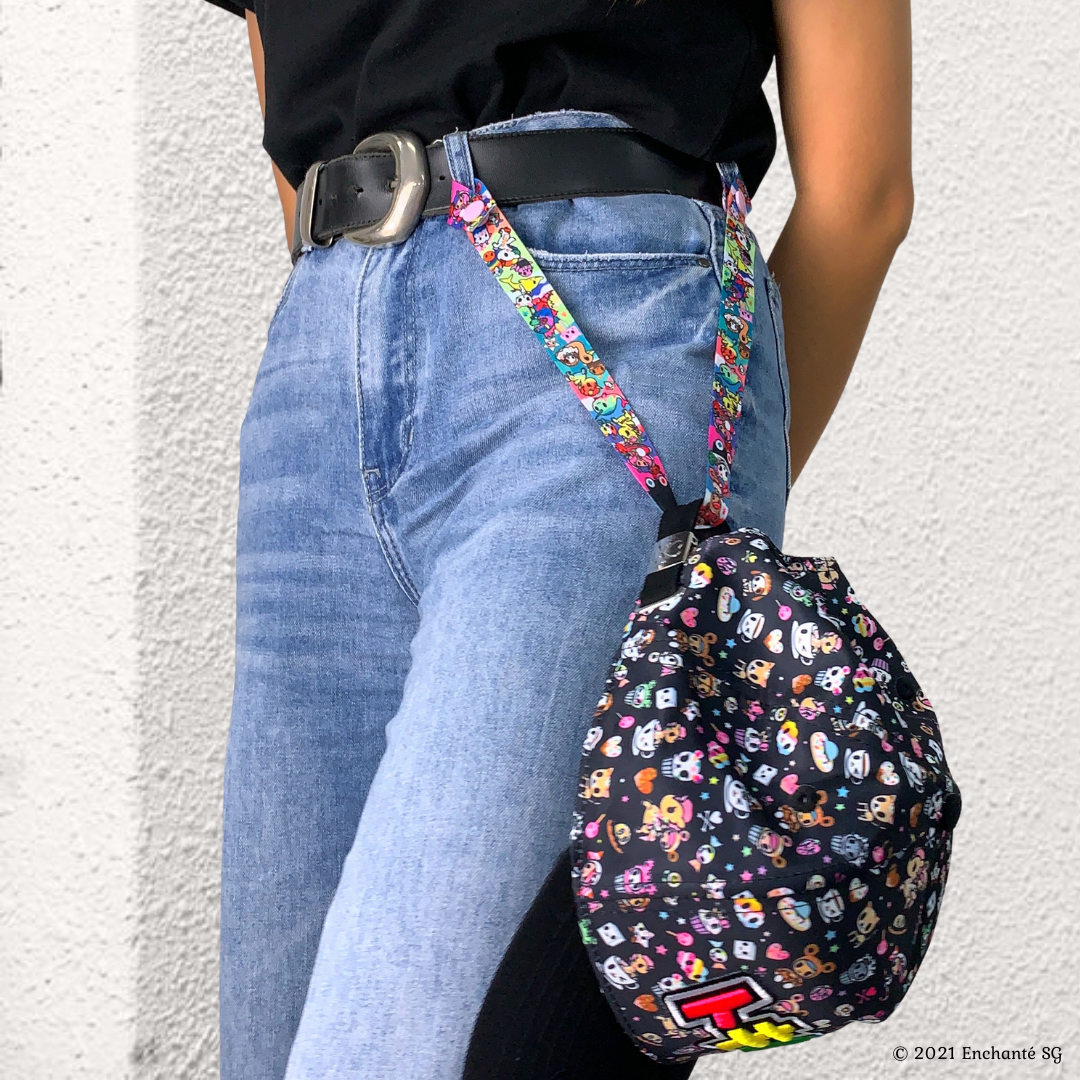 4. Down on the bag
A functional accessory for your bag? We love to see it! Add a splash of fun to your everyday bag by hanging a handy pouch off its side! Our mask straps are perfect for the job, with its vibrant designs and multipurpose clasps.
Featured: Travels Mask Strap (Kids size)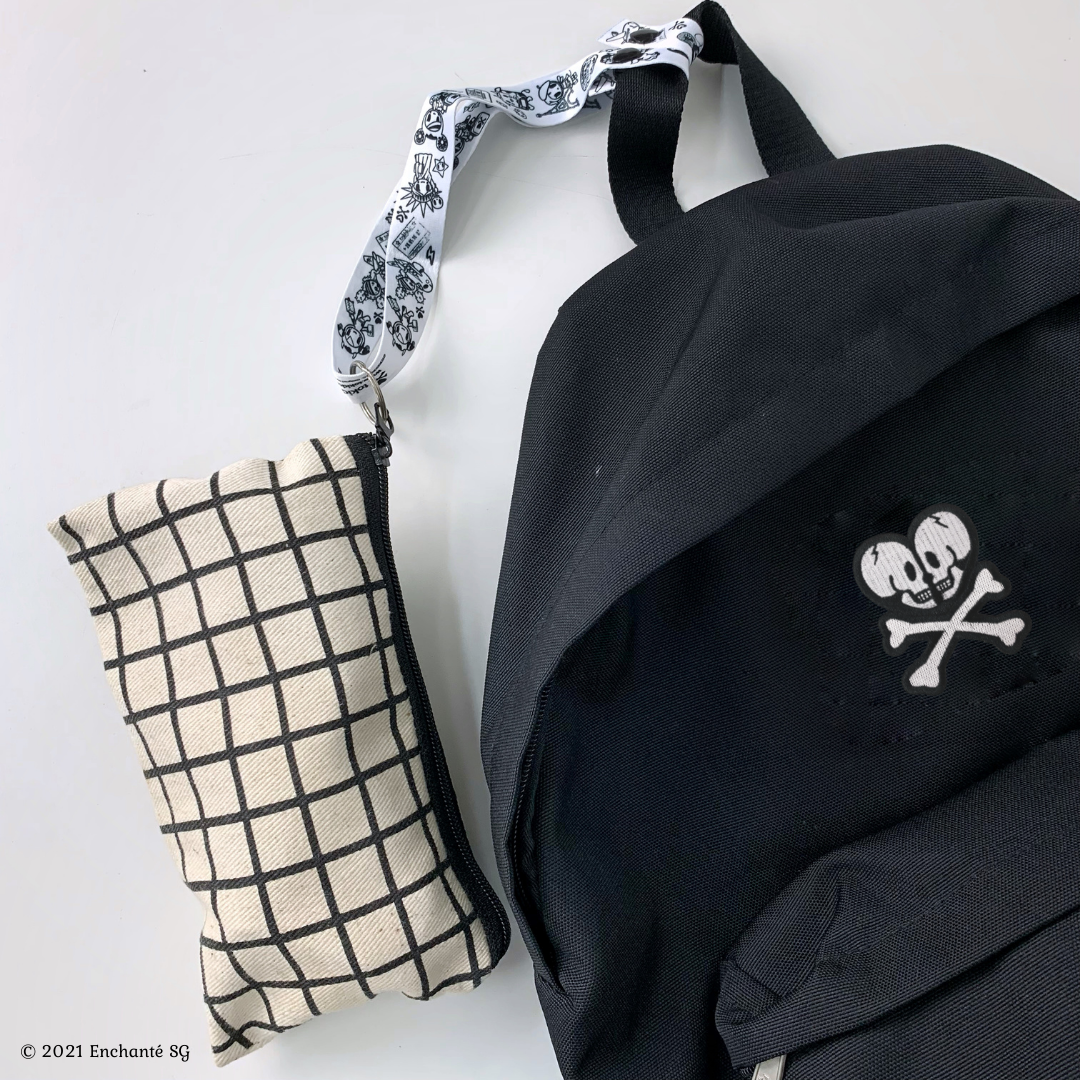 5. Over the shoulder
This chic way of styling our mask straps maximises utility and convenience. Replace your bag straps with your favourite tokidoki mask strap for a customisable look! 
Featured: Pastel Camo Mask Strap (Adult size)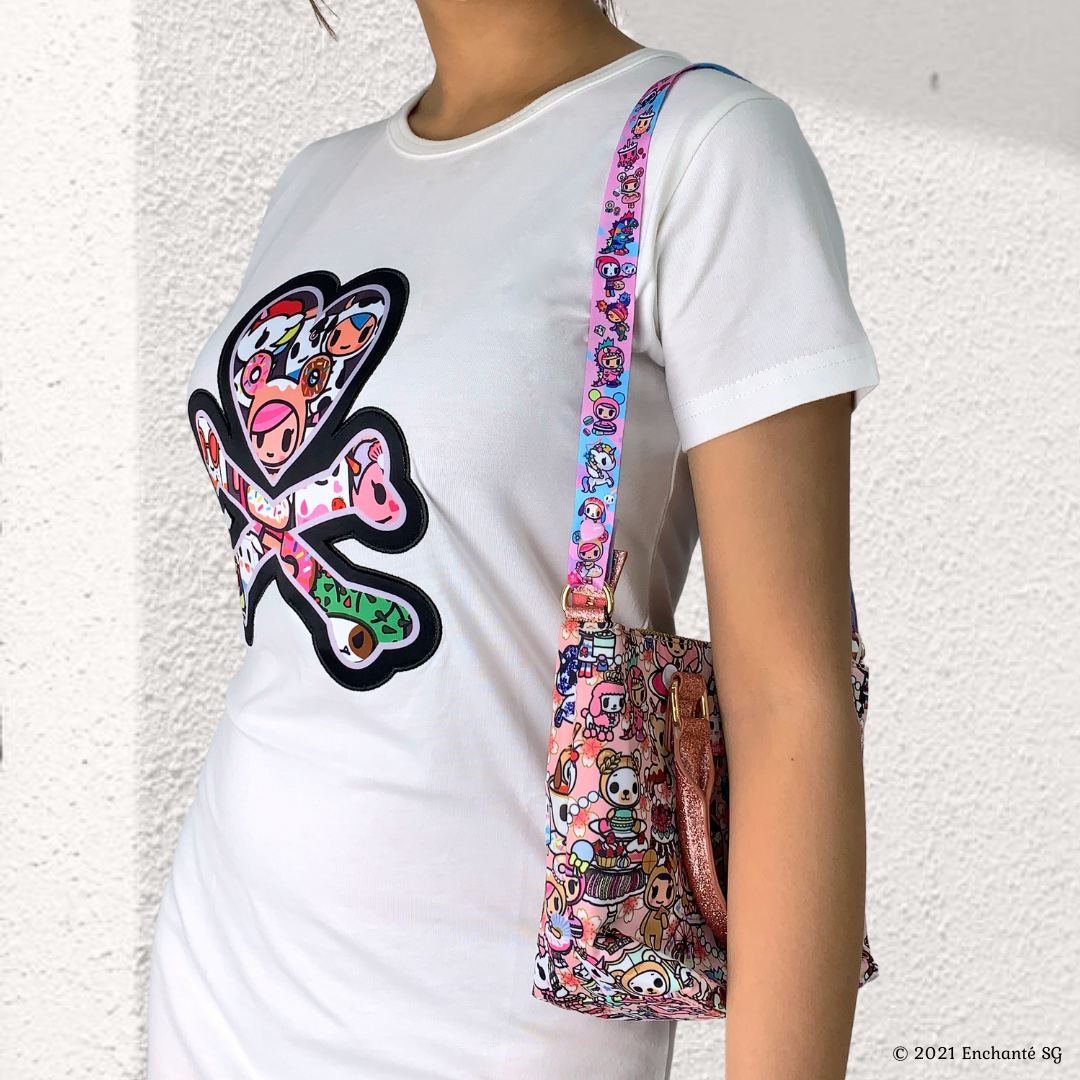 Here at Enchanté, our wide selection of tokidoki mask straps are the perfect choice. Collect them all to choose the best design to match your OOTD! If you have made use of our different ways to style our mask straps, show it off on Instagram and tag us! We want to see your most creative looks :)  
With love,
Team Enchanté
Share this article with your friends!
Follow us on our social media platforms!
💙 Facebook: Enchanté SG
💜 Instagram: @enchante_singapore and @enchantesg_official
🤍 Telegram: Enchante ❤️🌈
🖤 Tiktok: @enchantesg
🛍 Click here to see your mask strap collection!
Comment