👛 What's Her Fav? Love, @Vannytelly 👛
Oct 22,2021 | Enchante Creative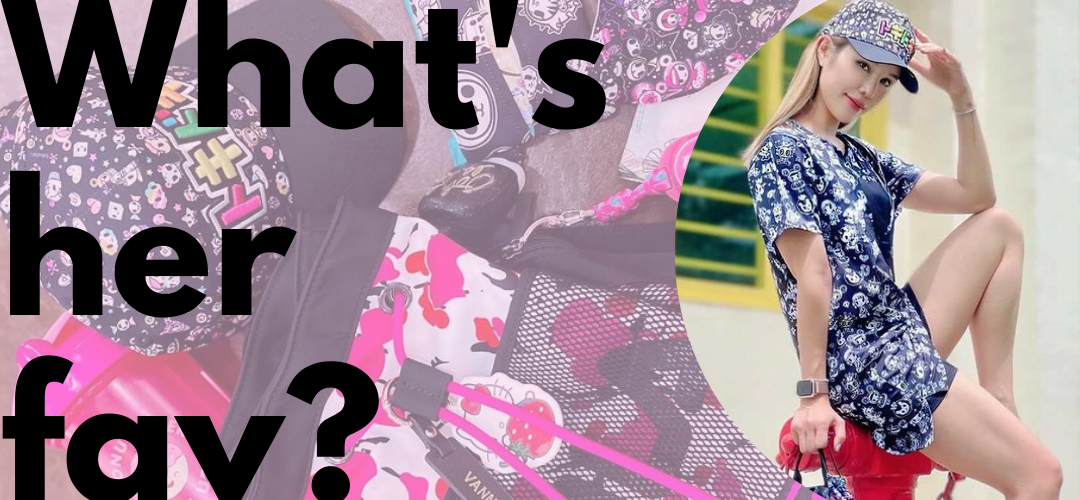 Enchanté everyone!
This Feature Friday, we have the radiant Vanessa @Vannytelly! Vanessa focuses the positive in every aspect of life, always prioritising health and well-being first! Not only is she a fitness trainer, she is also a proud mama of 3 beautiful girls, and regularly inspires people in all she does.
Vanessa carries with her her durable, to go FILA backpack, in the vibrant pink and black print! Perfect for her on the go lifestyle, she combines functionality and style so easily!
Here is her philosophy:
"With an active lifestyle and always being on the go, hydration, music, safety & hygiene is ALWAYS a must! 🙌"
With that, let's take a look at her top 5 must-haves in her everyday bag!
1. tokidoki Cosmo Reusable Mask 
Super vibrant and easy to match colours, our tokidoki Reusable Masks are en everyday go-to! Our masks are certified anti-bacterial up to 99.94% and have a super soft cotton interior, ensuring health, comfort and style!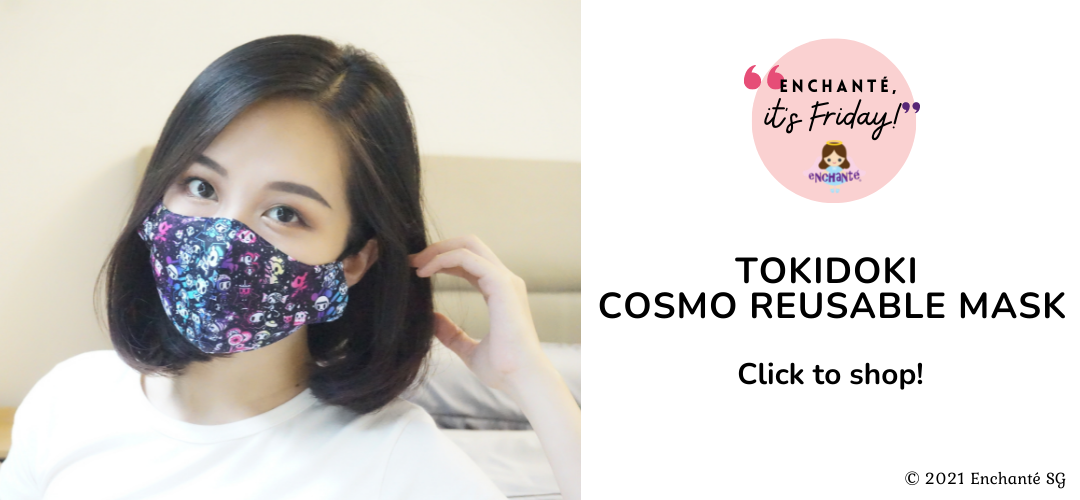 2. tokidoki Kawaii Sweets Cap
Our dynamic tokidoki cap is perfect to accessorise your outfit, completing every look with a pop of colour! Let your colours shine~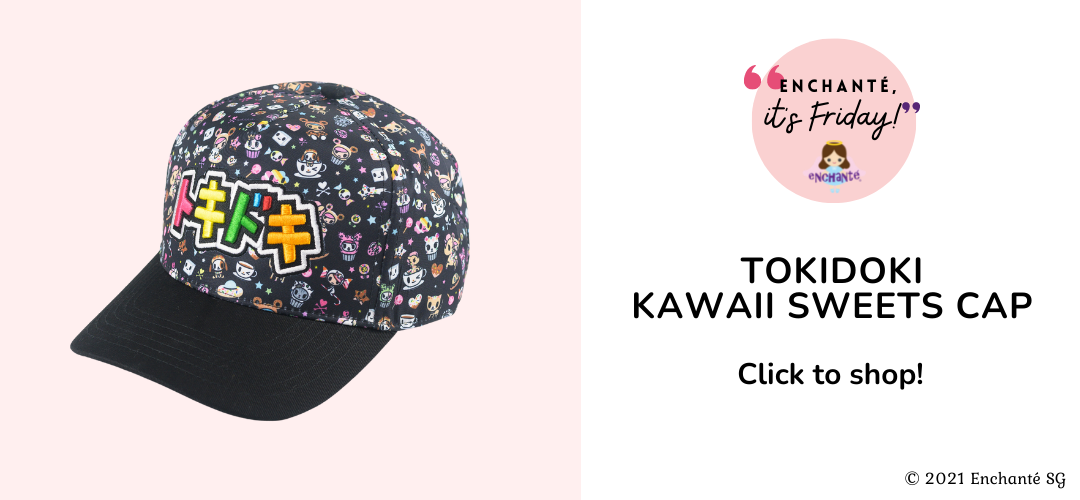 3. Well Daily Anti-Bacterial Premium Wipes
These Well Daily wipes are amazing for daily use, especially during these times of Covid-19. Always have a pack of Anti-bacterial wipes with you to ensure your belongings are kept free from any bacterial risks!
4. BlenderBottle Just For Fun Classic Shaker Bottle
The blenderbottle is perfect for those who love to work out! Mix your protein shakes in these vibrant hot pink shakers, and remember, Donut Ever Give Up!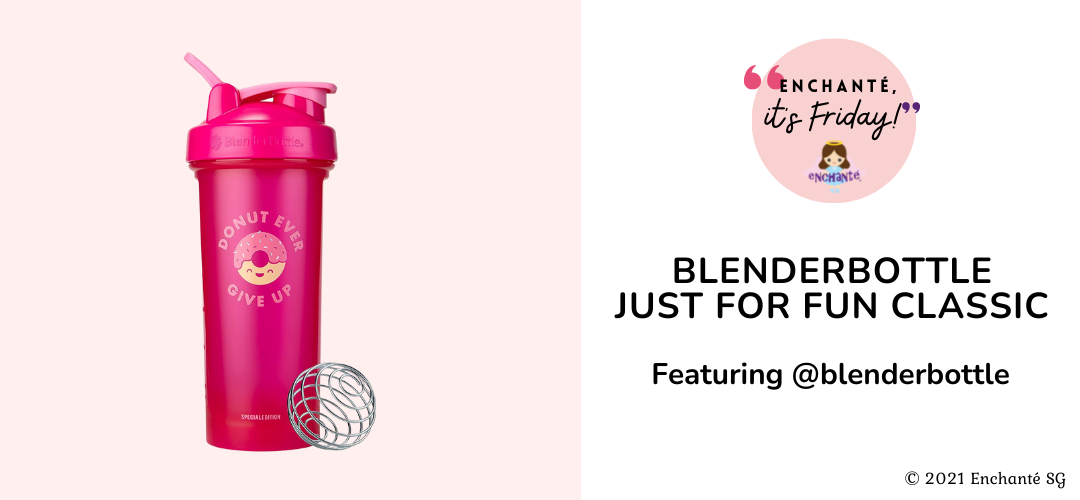 5. Jabra Wireless Earbuds
These Jabra Earbuds are perfect for on-the-go activites, especially when your day involves a lot of moving around. Let the music play as you go about your day!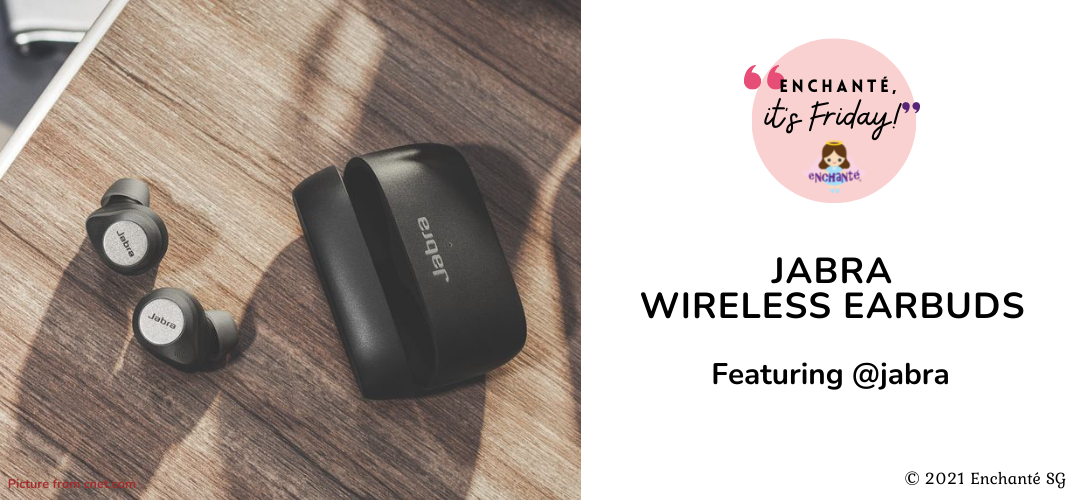 Her strong philosophy and great determination for excellence is so inspiring! A huge thank you to Vanessa for sharing her favs with us, and we love to see a fellow tokidoki fan rocking our collection!
With love,
Team Enchanté
Share this article with your friends!
Follow us on our social media platforms!
💙 Facebook: Enchanté SG
💜 Instagram: @enchante_singapore and @enchantesg_official
🤍 Telegram: Enchante ❤️🌈
🖤 Tiktok: @enchantesg
Comment