💕 Top 5 To-Dos @ KUMOYA 💕
Sep 03,2021 | Enchante Creative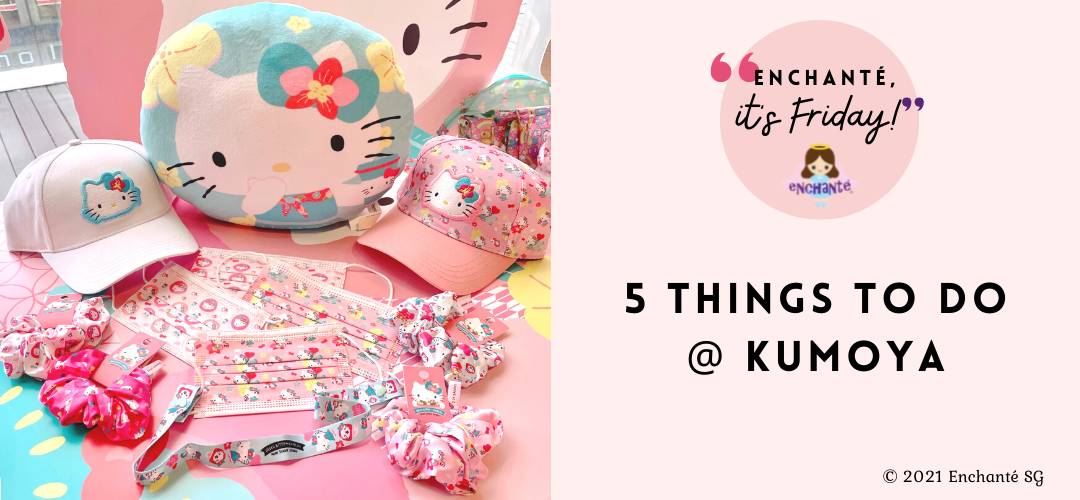 Enchanté everyone!
Singapore's favourite themed cafe, Kumoya, has a brand new concept - the very first Hello Kitty Shabu Shabu Restaurant! 
It is a must-go for all Hello Kitty and kawaii lovers! The lovely Japanese-inspired pink and turquoise setting is perfect for enjoying the sumptious Hello Kitty themed Shabu Shabu set. 
Here are 5 highlights we think you should check off when you head down to Kumoya!
1. Find your perfect Hello Kitty Shabu Shabu OOTD
Hurray! Our Hello Kitty Shabu Shabu collection has just released! We think you'd love the exclusively put together prints in this collection! Let's Shabu print in mint, Hello BFF print in pink and Another Round print in white on a variety of fashion apparel and accessories. The collection is exclusively sold at Kumoya so do remember to purchase it when you're there!
View the lookbook here!
Size chart and pricing can be found here!
Tag us on Instagram when you purchase and show off these exclusive pieces. We promise to send double the love back!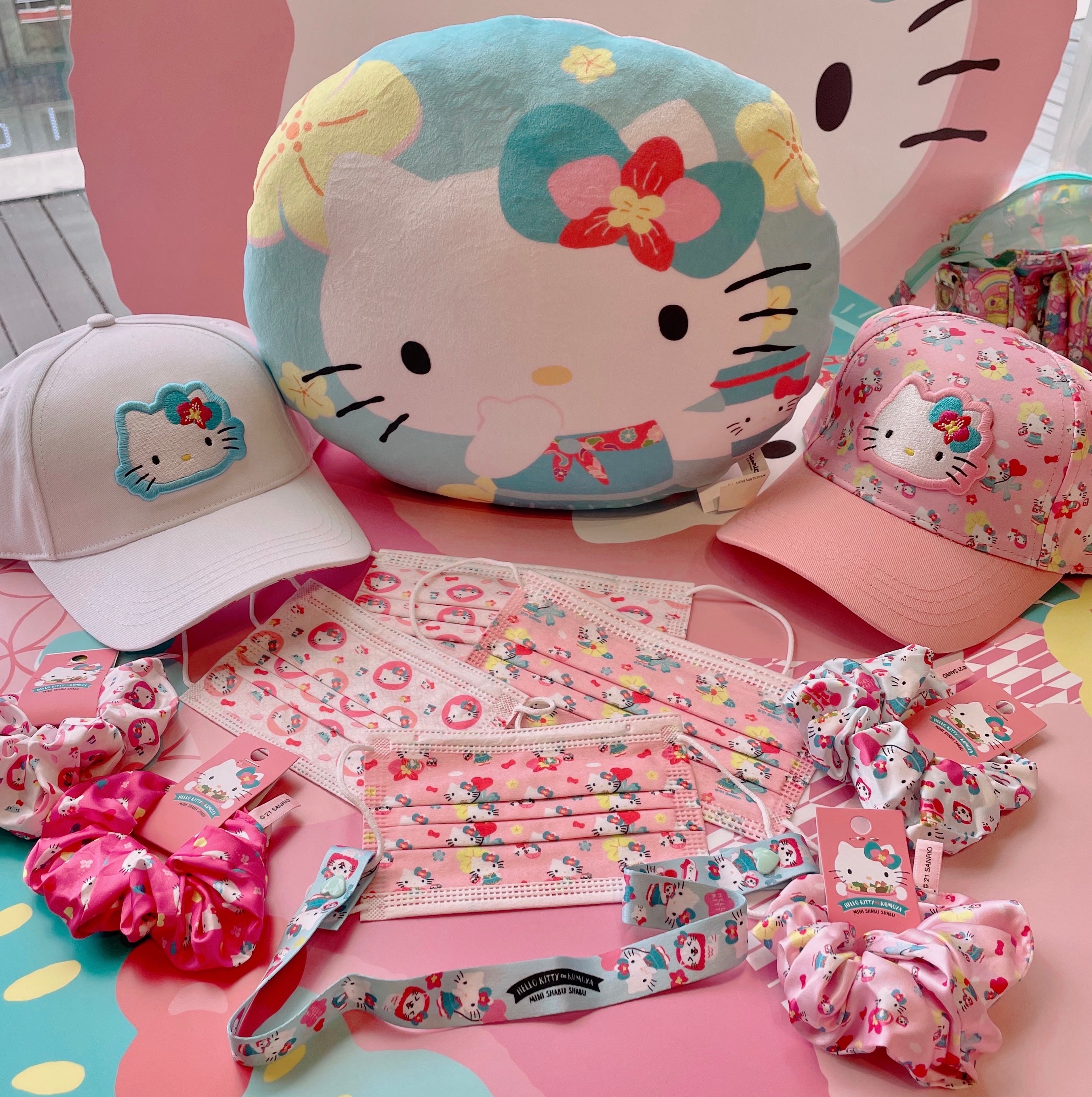 Photo from Enchanté
2. Have a Hello Kitty Shabu Shabu, obviously!
Kumoya's mini shabu shabu menu is curated in collaboration with Shirley Wong, also known as @littlemissbento! Their shabu shabu set is generously filled, complete with one soup base, one main dish, a mixed vegetables pot, one portion of carbs (rice or beetroot noodle) and one dipping sauce.
They have a lavish selection of 10 soup bases and 6 different main dishes, consisting of meat, seafood and a vegetarian option! Our favourites are the flavourful Premium Beef Short Rib Boneless and extremely fresh Salmon Fillet. Add on a block of Beauty Chicken Collagen to bring more depth to your soup!
Here's the yummilicious spread we had during our visit to Kumoya!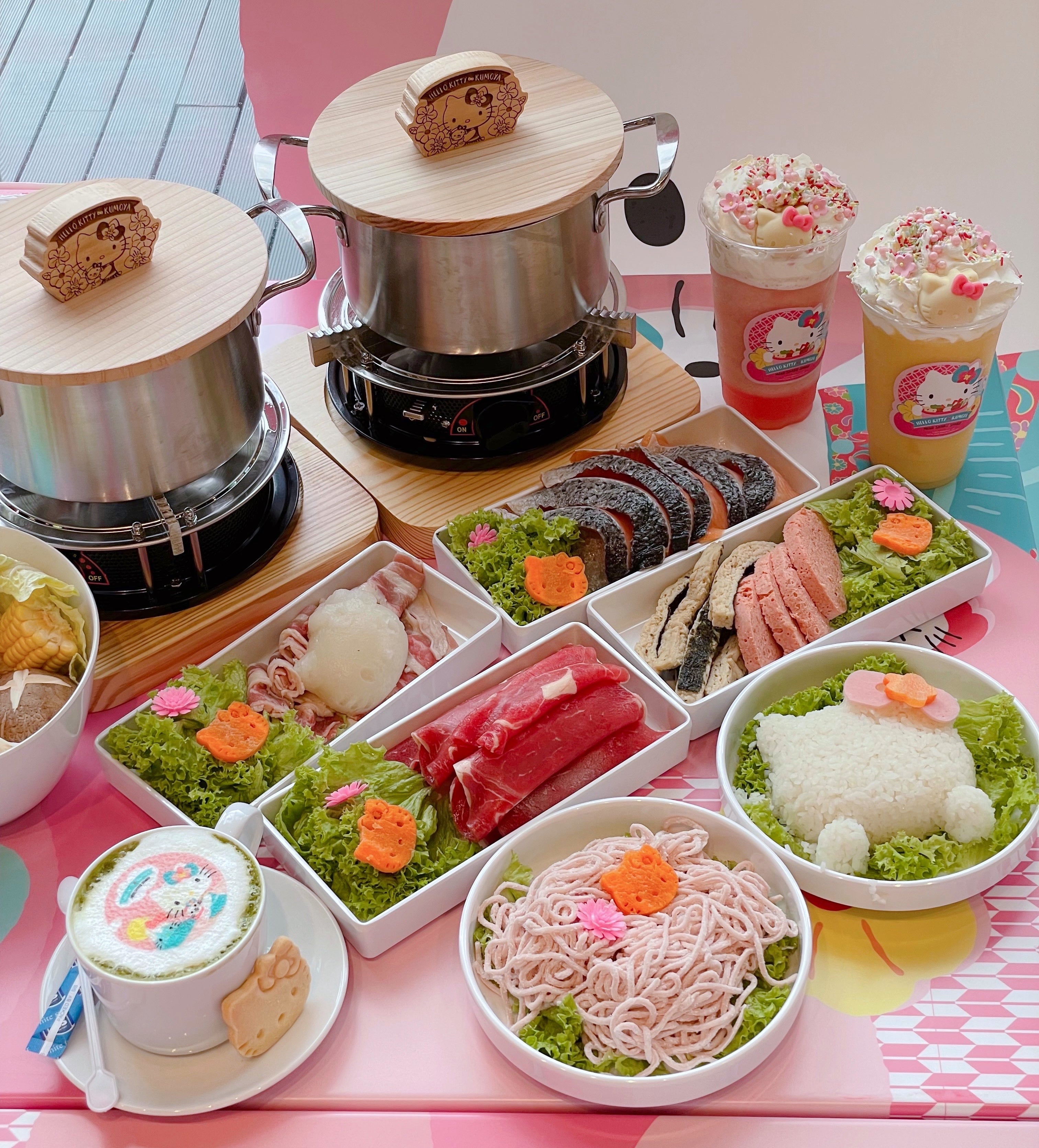 Photo from Enchanté
3. Take a #Selfie!
To the left of the entrance is the most adorable photoshoot area! Show off your OOTD together with Hello Kitty and better yet, take an outfit pic with the Hello Kitty Shabu Shabu merchandise and tag us! We would love to see how you style the pieces!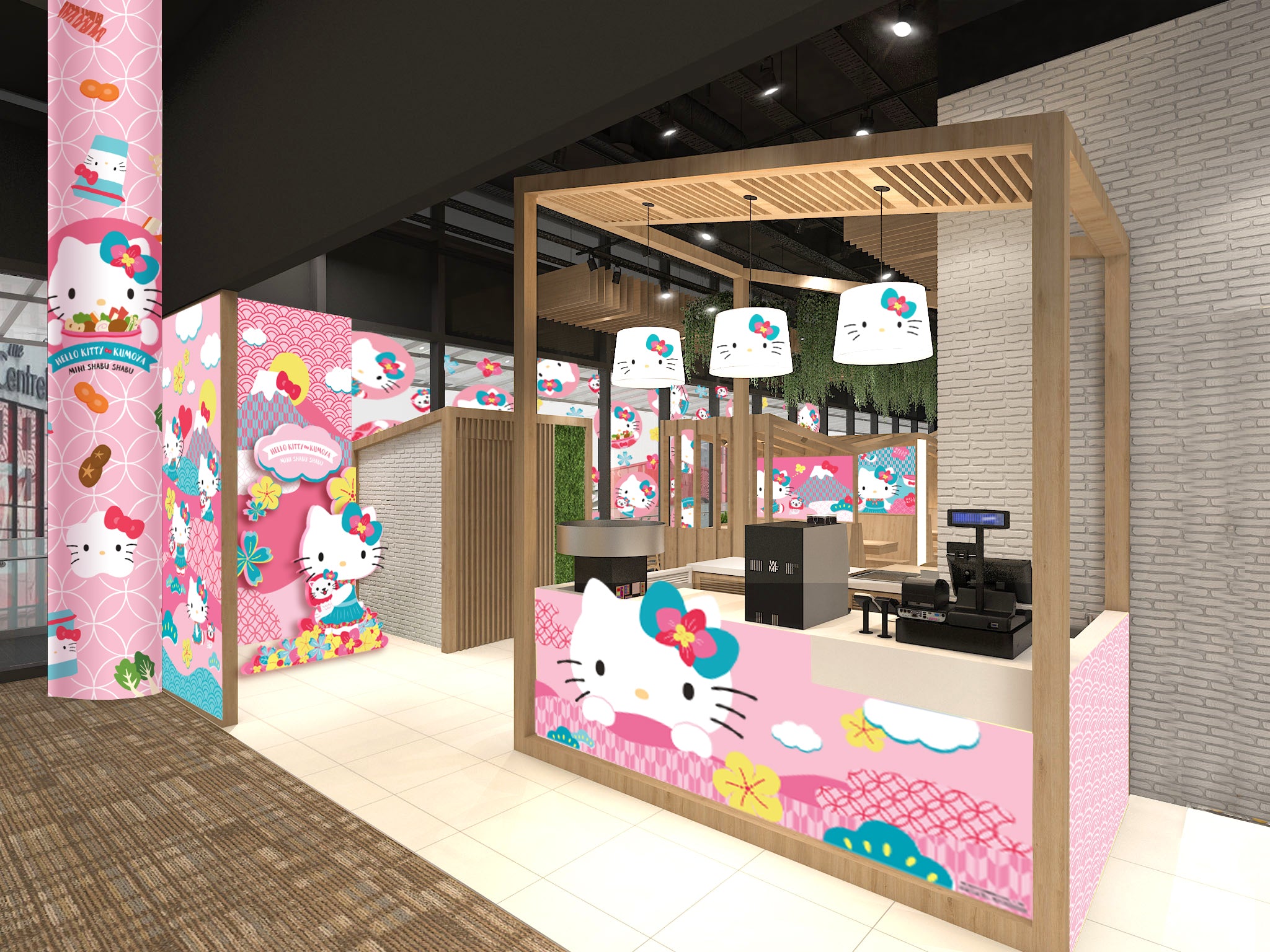 Photo from Kumoya
4. "There is always extra room for dessert"
Even after the heartiest meal, there'll be space for dessert! Kumoya's Hello Kitty themed desserts are the perfect sweet touch to finish off with. But be warned, these desserts come looking so precious and adorable that it will feel too cute to eat! We recommend the Apple mousse cake and Strawberry pudding!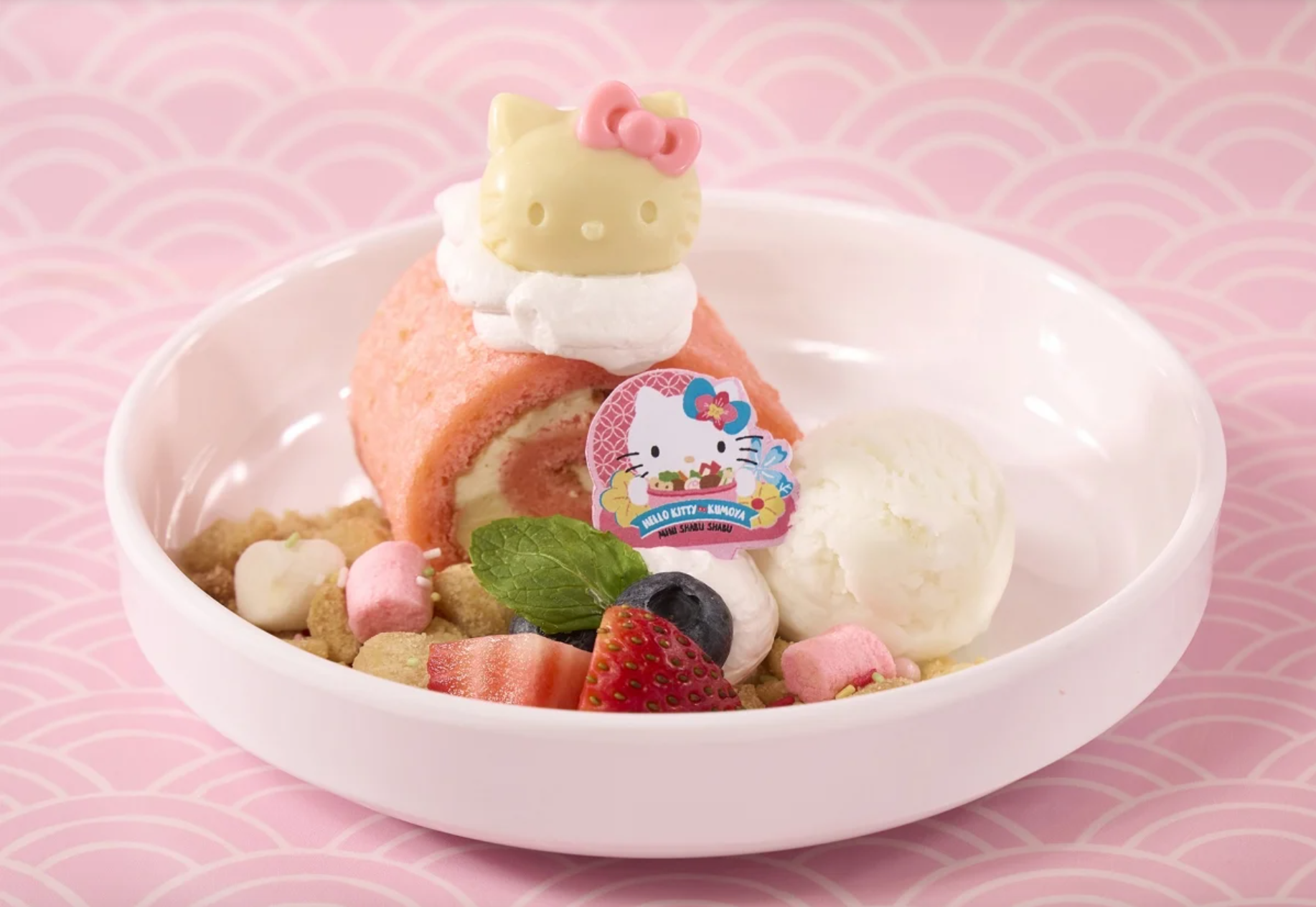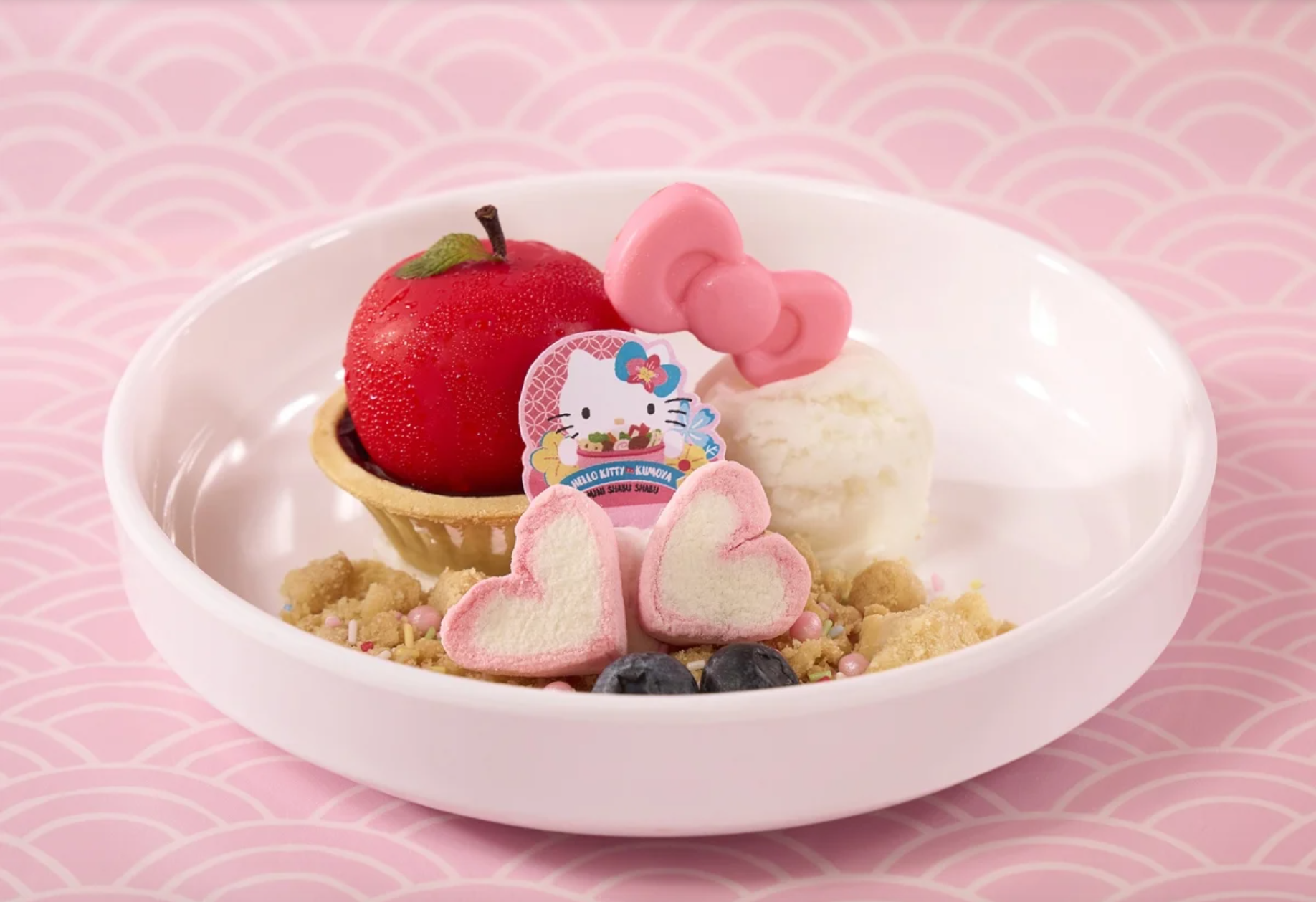 Photo from Kumoya
5. It's a party!
Our favourite feature is the private room! The room takes on a unique Japanese dining room style, complete with a floor dining table, pastel lantern lights and hello kitty motifs surrounding the area!
It is the perfect place for cute Instagram photos to be taken! Do note that minimum spending applies for the private room booking and is subject to availability, so do make your reservations early.
Here is a quick look of the private room!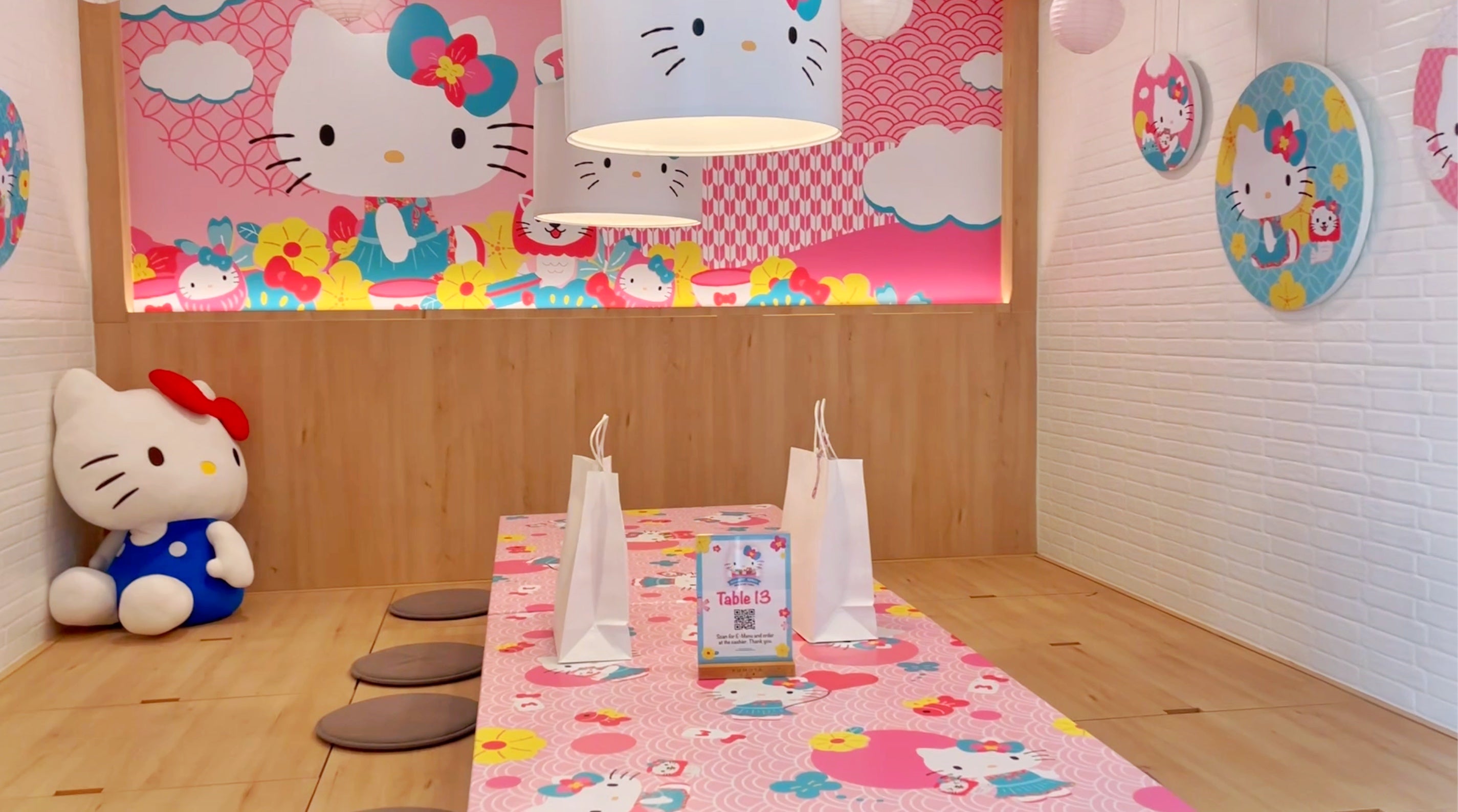 Photo from Enchanté
We had a really lovely time at Kumoya! The place is so warm and inviting, and it is perfect for all ages. Make your reservations with Kumoya to avoid disappointment! :) 
With love,
Team Enchanté
Share this article with your friends!
Follow us on our social media platforms!
💙 Facebook: Enchanté SG
💜 Instagram: @enchante_singapore and @enchantesg_official
🤍 Telegram: Enchante ❤️🌈
🖤 Tiktok: @enchantesg
Comment