👛 What's In Her Bag? Hello Kitty Edition 👛
Sep 10,2021 | Enchante Creative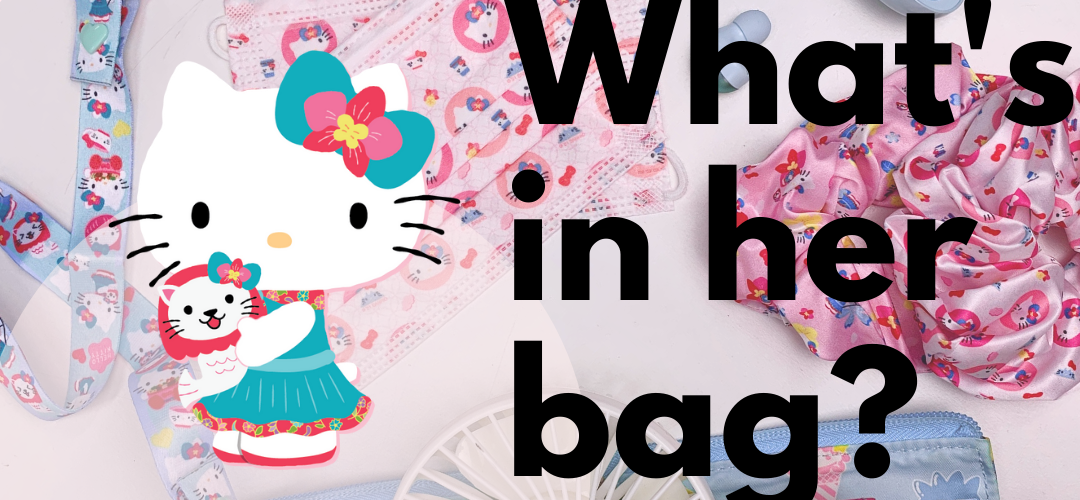 Enchanté everyone!
We are kickstarting our brand new series What's In Her Bag! In this series, we will be featuring the top 5 must-haves as recommended by our beloved friends and more. 
In line with our recent release of the Hello Kitty Shabu Shabu merchandise, our first edition had to be a What's In Her Bag - Hello Kitty edition!
Here are our top 5 Hello Kitty essentials to keep with you on the go!
1. Disposable Masks
Nothing feels better than being prepared! Having a spare mask comes in handy, whether it is for unexpected emergencies or offering the extra to your friend. 
Enchanté's 3-ply Hello Kitty masks are certified BFE >99%, and comes in both kids and adult sizing! Stay stylish and safe as a family in our adorable masks!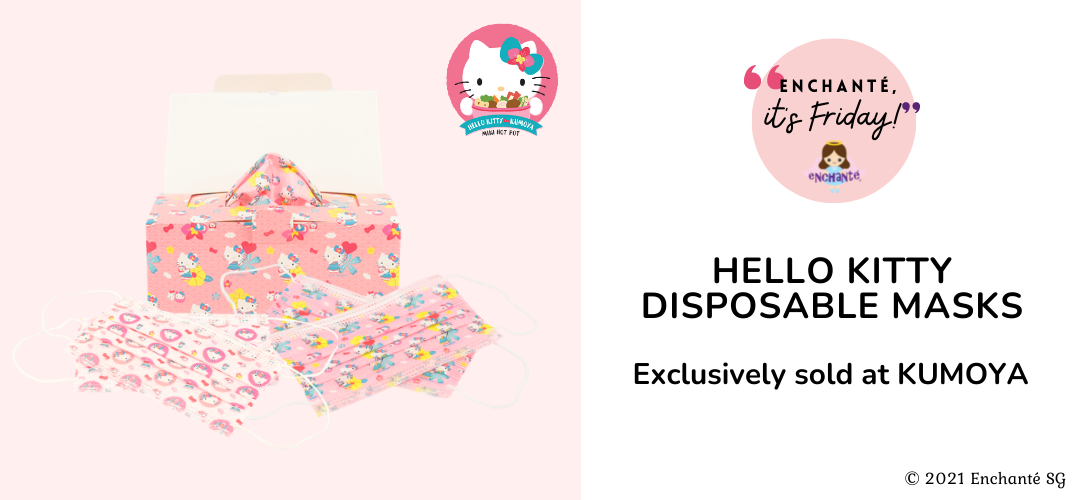 2. Mask Strap
No longer feel the anxiety of misplacing your mask or dismay when you spot your mask lying on the ground. You can now have it conveniently and comfortably set around your neck! Plus, its ultra cute too!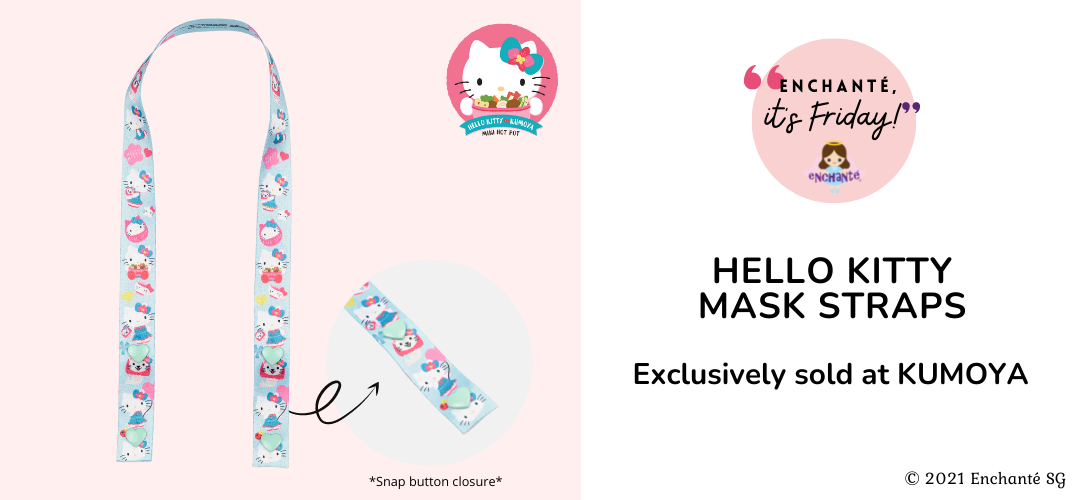 3. Scrunchies 
Scrunchies are the perfect accessory, both adorable and functional!
Keep your hair out of your face in style with our vibrant Hello Kitty scrunchies! They are adorable arm candies as well, so grab them while stocks last!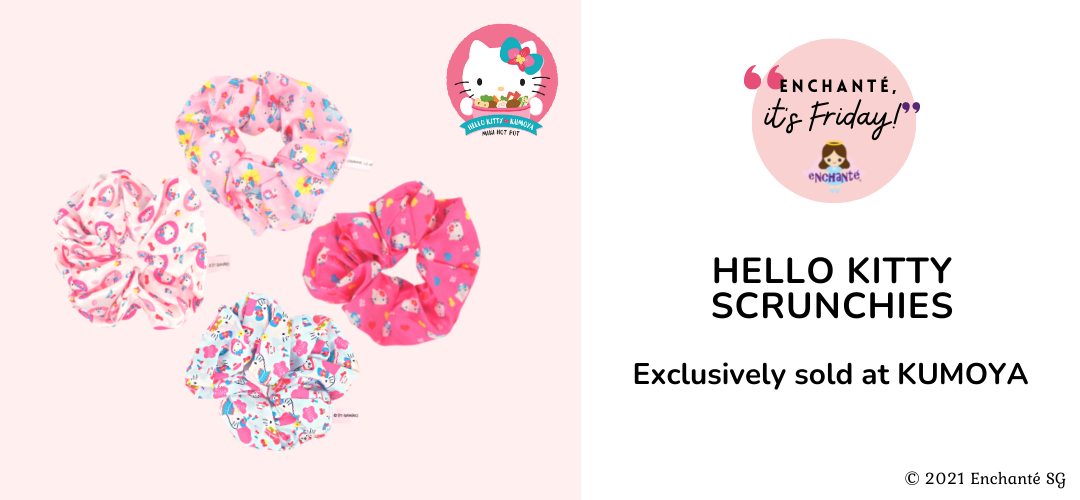 4. Sun's out, Hat's out!
Bucket hats. Effortlessly stylish and so darn cute. Must-have in Singapore's intense heat -- always be ready to shield yourself from the glaring rays. And actually, from the rain too since they're splash resistant!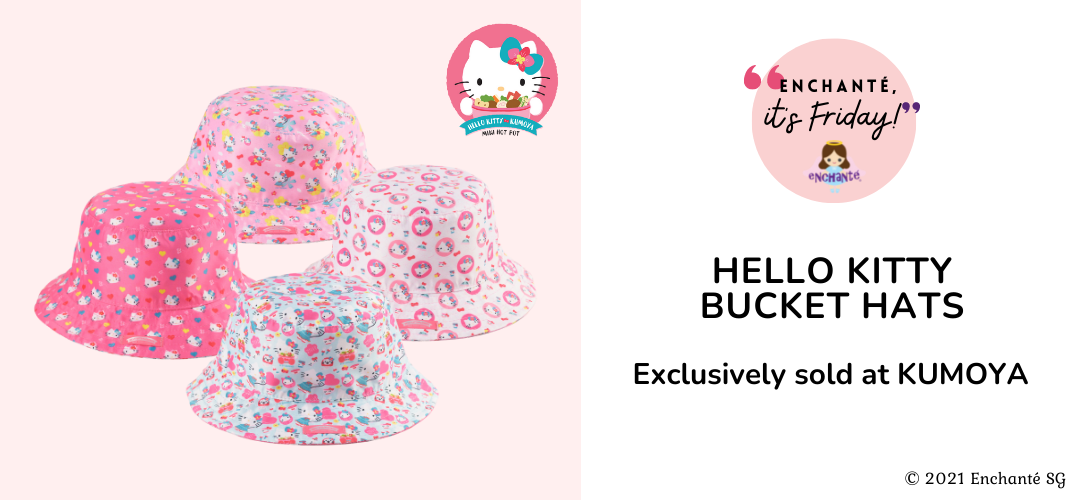 5. Cap-tivating style
Look chic in these kawaii caps with the instantly recognisable Hello Kitty print! Very versatile and easy to match designs. What's more, they are splash-resistant too!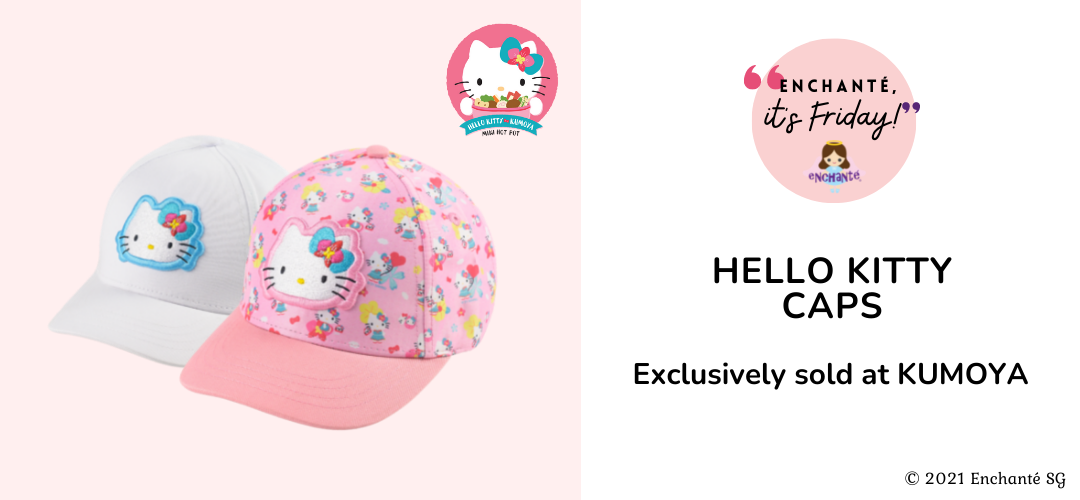 It's time to fill your bag with Hello Kitty goodies! Colour your life with these vibrant picks, and we're sure they will become your essentials too!
Do tag us on Instagram @enchante_singapore and @enchantesg_official when you wear these lovely merchandise out! We would love to see how you style them 😉💕
With love,
Team Enchanté
Share this article with your friends!
Follow us on our social media platforms!
💙 Facebook: Enchanté SG
💜 Instagram: @enchante_singapore and @enchantesg_official
🤍 Telegram: Enchante ❤️🌈
🖤 Tiktok: @enchantesg
Comment